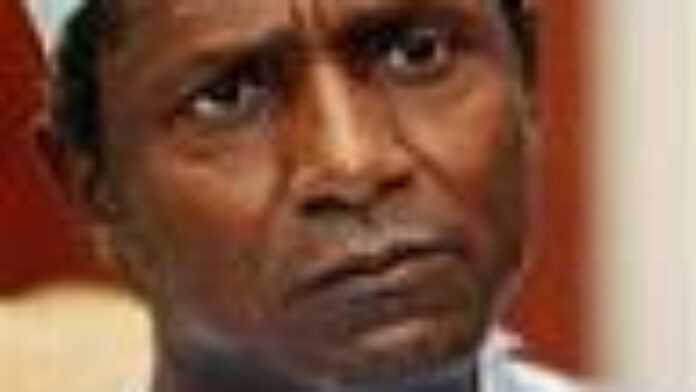 The health of Nigerian President Mr. Umaru Musa Yar'Adua, has been an issue of controversy since his ascension of office and recently more concerns have been raised. Despite his great ideas on how to enhance Nigeria's economy and reputation, president Yar'Adua, has had to deal with a troubling health crisis while holding unto his manifesto of social and political healing.
The German medical consultants of Mr. Ya' Adua have, reportedly, decided to call it quits claiming that he is saturated with stitches. The president is said to be wrought with many medical predicaments which include a type of lung cancer, Churg Straus Syndrome and a certain kidney related disease.
Prior to the presidents return from his two-week break he said t have slumped into a coma at the Presidential Villa in Abuja. On Thursday last week, Mr. Yar Adua did not perform any state function as vice president Goodluck Jonathan presided over state matters. There were no official statements or reasons as to why the president was unable to work. It is said that the German medical experts will be immediately replaced with some volunteering American surgery experts to assist the president who is in a continuous battle to better his health. Reports have also claimed that the president now lives solely on pigeons as prescribed by his traditionalists who believe it may help cure his ailments.
Yellow reports claimed that the president, after fainting in his office last week was flown to the Synagogue of all nations in Lagos, for a miracle by the renowned miracle performer of Pastor T. B. Joshua. It has however been dismissed as a rumor by the close associates of pastor Joshua. The associates at the Synagogue say that the president and the pastor may have met somewhere else but surely not at the Synagogue.
The President was then seen looking hail and hearty in photographs distributed by his official photographers who were called into the presidential villa to have a photo shoot of the president. However, many have said the healthy-looking photo of the president is a touched photo shot to demonstrate that he is in good health.
Nigeria
Read latest news and features from Nigeria : business, politics, culture, life & style, entertainment and sports