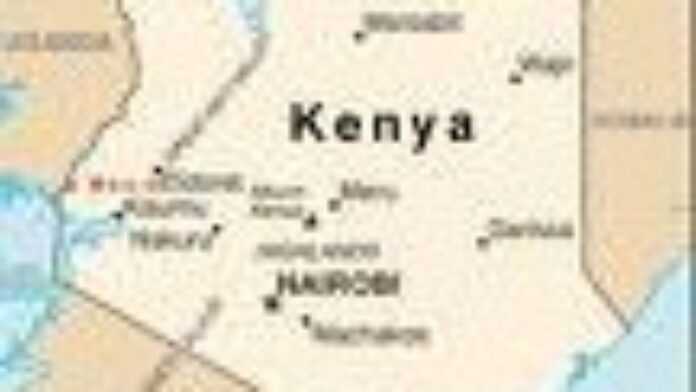 Tea picking is a backbreaking job. But in dire need of jobs, some travel very far to work on Kenya's vast tea plantations. They are paid meagerly and live in deplorable and unfriendly conditions. The pickers are selling sex to boost their income.
Tea, one of Kenya's key export commodities. It accounts for about 20 percent of the country's gross domestic product, but tea pickers are paid an average of six Kenya shillings per kg of picked leaves; most say it is difficult to pick more than 50kg per day. A majority of tea pickers are employed on a casual basis, making it harder for them to negotiate better pay and working conditions.
"Can you imagine waking up to face the cold weather and morning rain to pick tea without any protection?" Peter Obiero, an official at the Kenya Plantation and Agricultural Workers Union, agrees that "Tea pickers are paid very little and the working conditions in the farm can hardly be friendly (…) The houses they live in are also very tiny and can hardly contain a family with children; this forces most of them to leave their families in the rural areas. This kind of loneliness provides a perfect chance for dangerous sex activities."
David Wanjala, 38, a married father of six, came from Vihiga, in Western Province, to pick tea near Kericho town, a tea-growing hub in Rift Valley Province, but because of poor pay he is unable to visit his family as often as he would like. "When I came here seven years ago I brought my family with me, but I later realised I couldn't afford to keep them here; I took them back home and I now live alone (…) The money I am paid here is too little even for one person (…) because of these frustrations, (I) used it to buy sex and alcohol. Sex is cheap here because even the women who work here are paid little and they use their bodies to get extra income."
Kenya's Rift Valley has a general HIV prevalence of seven percent, slightly lower than the national prevalence of 7.4 percent. According to Wanjala, he only stopped visiting local sex workers after he tested HIV-positive two years ago. "I am lucky because my wife is negative and the doctors have told me how to stay with her without infecting her – people I know have infected their spouses."
Economic consequences
But for women, the situation is even more precarious. Consolata Awuor, a single mother of two who works on a large tea farm, says her job as a tea picker does not bring in enough to pay her rent, feed and clothe her family, and pay her sons' school fees, so she moonlights as a sex worker in Kericho town. "For us women, we get even less pay because we cannot pick as much tea leaves (as the men)," she said. "Together with a few friends, we have rented a tin room in town where we provide sex and sell alcohol … most of our clients are our fellow tea workers."
Awuor is aware of the risk she is running because many large tea companies distribute condoms to employees and hold regular forums to educate them about HIV, but quitting transactional sex would mean pulling her children out of school and having them grow up in poverty, just as she did.
One such company is Unilever Tea, one of Kenya's largest. "We realised that the company was losing tremendously due to high (HIV) prevalence amongst employees, especially those in the lower cadres, (into which) tea pickers fall," said Irene Cheruiyot, who runs the HIV programme. Most employees living with the virus cannot be productive because of the toll it takes on their lives. (If) they pick less tea it means that the factory will have to operate at below optimum, so they will be forced to bring in more manpower, which leads to additional costs," she noted. "The economic implications of managing HIV are very high, and the earlier large-scale growers and companies realise it, the better."
Agriculture
Read latest news and features for Agriculture: soil, land, farmer, production, foodstuffs, livestock, animals, peanuts, FAO, land, cultivate, africa.