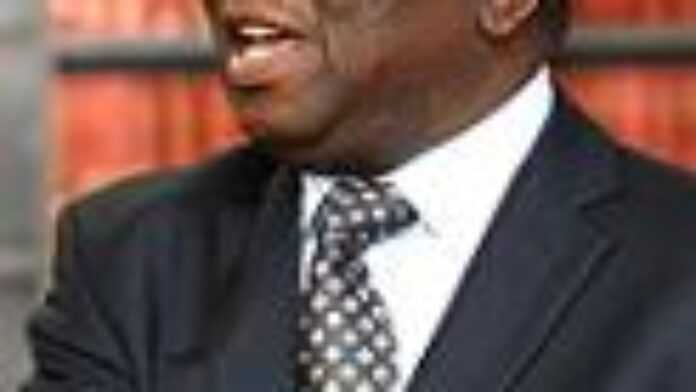 Prime Minister Morgan Tsvangirai on Wednesday appealed to the West to remove the illegal economic sanctions but warned his countryman, Robert Mugabe, that the international community would never provide much needed financial support to Zimbabwe until rule of law was restored. He said there should be an end to lawlessness and human rights violations.
However, USA is far from removing sanctions as President Barack Obama extended existing US sanctions on Zimbabwe for one year, on the grounds that the deep political crisis gripping the country remained unresolved.
"I am continuing for one year the national emergency with respect to the actions and policies of certain members of the Government of Zimbabwe," Obama said in a statement released on Wednesday.
Tsvangirai – who became Zimbabwe's Prime Minister after agreeing to join a power-sharing government with President Robert Mugabe on February 11, said officials, including police – who violate human rights were damaging Zimbabwe's prospects for recovery, adding that in future such officials could face arrest and prosecution.
Giving his first address to Parliament he called on the international community to reciprocate moves by Zimbabwe to restore the rule of law, respect for human rights and democracy by moving to lift sanctions imposed on Mugabe and several top government officials. "No donor country or institution is going to offer any meaningful assistance unless our new government projects a positive new image. Brutal suppression, wanton arrests and political persecution impede our ability to rebuild our economy," said Tsvangirai.
"The days of the police wantonly and violently breaking up peaceful demonstrations and gatherings and needlessly imprisoning innocent Zimbabweans must now come to an end. In future such activities could bring the threat of prosecution," he said.
Once a model African economy Zimbabwe is suffering a severe economic and humanitarian crisis marked by the world's highest inflation of more than 200 million percent, acute shortages of food and basic commodities, amid a cholera epidemic that has infected more than 80 000 people and killed nearly 4 000 others.
The new unity government's ability to restore Zimbabwe to its former regional breadbasket status hinges on whether it is able to raise significant financial support from rich Western countries that have said they will not immediately help until they are convinced Mugabe is committed to genuinely sharing power with Tsvangirai.
Western nations led by the United States and Britain – Zimbabwe's two biggest donors – have also said they want Harare to submit a credible economic recovery programme and to implement genuine and comprehensive political and economic reforms before they can provide support.
He promised tough action against corruption but said the new government would not pursue retribution against those responsible for the divisions, violence and strife of past years. The new government would not reverse Mugabe's chaotic and often violent farm redistribution programme, Tsvangirai said.
But a land audit would be undertaken to establish who owned which land and eliminate hoarding of land which had seen top officials of the old government and then ruling ZANU PF party grabbing several farms with some taking as many as six farms each.
Tsvangirai said: "A viable land acquisition and distribution process is essential to redress the racist land ownership patterns established during the colonial era (…) As flawed as the recent process of land redistribution has been, this government does not intend to reverse it, but rather to institute measures that will once again see our agricultural sector becoming the jewel of Southern Africa."
Zimbabwe
Read latest news and features from Zimbabwe : business, politics, culture, life & style, entertainment and sports