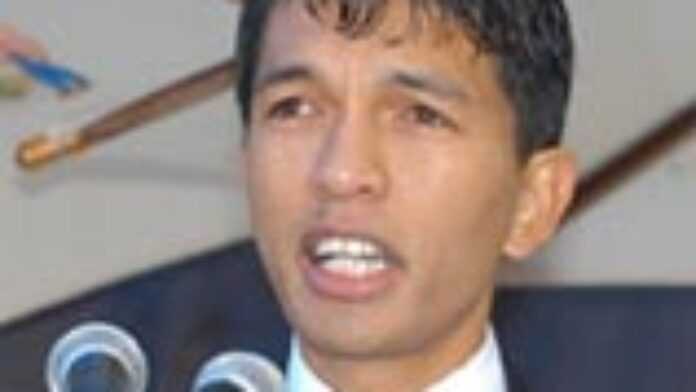 Over a 100 soldiers loyal to Madagascar opposition leader, Mr. Rajoelina stormed one of the Madagascar presidential palace smashing down the palace gate with an armored tank while letting off explosives and gunshots, before taking over the palace. Another faction of the pro-opposition army took over the central bank about the same time.
The Madagascar army known to stay neutral during the country's political battles in the past has now gotten fully involved in the two-month old political tussle in the country. Newly installed chief of army staff, Col Ndriarijaona said the army is now almost wholly behind the opposition. Reports claim that the army had seized the presidential palace to hasten the president's departure.
Before the invasion of the presidential palace, Mr. Rajoelina had declared himself- the head of the armed forces and called for the arrest of president Marc Ravalomanana. The opposition leader had earlier rejected a proposal from the president Mr. Marc Ravalomanana whose mandate expires in 2011, to hold a referendum on whether he should complete his term.
The opposition's attack and invasion of one of the presidential palace has been described as an attempted coup d'etat and the African Union has condemned the actions of Mr. Rajoelina asking him to respect the country's constitution and follow due process. Observers have said that if he (Mr. Rajoelina) wants to replace an elected head of state, he has to go to the ballot.
The president, Mr. Ravalomanana sought refuge in another palace in the city center, protected by hundreds of his supporters. A spokesperson of the president said that the president plans to stay in Madagascar, even when he has been advised to be placed somewhere else safer. 'I will die with you if I have to,' the president was quoted sa saying to his guards.The president has also asked for military support from the UN and southern African states.
Mr Rajoelina has promised to organize elections in the next 18 to 24 months after he establishes a transitional government in the country. "I have the mandate of more than 60 political parties in Madagascar to lead this transition, so it isn't a coup at all. We elected him (Mr. Marc Ravalomanana) to respect the law and the constitution. He cannot do whatever he likes with the country. So for us this president no longer has the right, nor the power any longer to run the country," said Mr. Rajoelina.
Madagascar
Read latest news and features from Madagascar : business, politics, culture, life & style, entertainment and sports