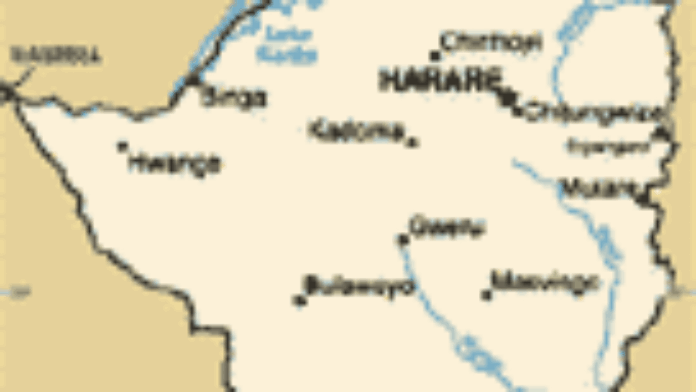 Zimbabwean Parliament has summoned co-home affairs ministers to explain the use of torture by the police on suspects, human rights and opposition activists in a bid to force confessions.
Lovemore Moyo, Zimbabwe's speaker of parliament says the house of assembly "will quiz the co-home affairs ministers over the use of torture as part of moves to push government to implement political terms under a power sharing agreement between Mugabe and the opposition".
"The house of assembly will on Wednesday also quiz the co-home affairs
ministers on why the country is yet to ratify the United Nations' convention
against torture so that torture is removed from our society," Moyo, the
speaker of the Zimbabwe Parliament, said.
Kembo Mohadi (Zanu-PF) and Giles Mutsekwa (MDC) are the co-home affairs
ministers.
More than 50 human rights and MDC activists, who were held incommunicado by state security agents following their arrest in October in connection with acts of insurgency against President Mugabe, have alleged serious torture at the hands of the police.
Some of the activists who were recently released along with a leading human
rights activist, Jestina Mukoko, claimed that, while in custody, they were
denied food, beaten on the soles of their feet and had their bodies flogged
to force them to admit to plans to topple Mugabe.
Under the power-sharing deal signed last year, Mugabe and Tsvangirai agreed
to implement various political reforms before foreign financial aid can
start flowing to the southern African country to put it on a path to
economic recovery.
President Mugabe on last Thursday called for foreign aid to revive his nation's
shattered economy and urged Washington and Brussels to lift sanctions on his inner circle.
However, although his long-time rival Tsvangirai became prime minister in a
unity government last month, Western countries say they will maintain the
sanctions until the 85-year-old leader proves he is ready to reform.
The European Union and the United States maintain a travel ban and asset
freeze on Mugabe and his inner circle in protest at controversial elections
and alleged human rights abuses by his government
Zimbabwe
Read latest news and features from Zimbabwe : business, politics, culture, life & style, entertainment and sports