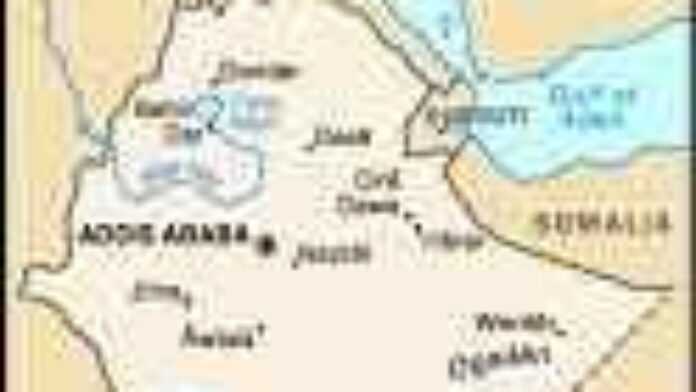 The US Embassy in Addis Ababa has, reportedly, sent an email blast prohibiting its citizens residing in Ethiopia to travel to three Ethiopian cities close to Somalia.
Subsequent to al-Qaeda's recent message urging Somalis to oust their new president owing to his ties with enemy Ethiopia has prompted the American embassy to inform its citizens of a heightened state of alert in Dire Dawa, Harar and Jijiga, 510km, 530km and 630km East from Addis Ababa, respectively.
Osama bin Laden, head of the Al-Qaeda terrorist group, urged Somali militants to overthrow the country's new President in an audio-recorded announcement posted last Thursday on the internet. The US embassy issued the warning to its citizens soon after the announcement was made public.
"American citizens who do travel and reside in these areas are advised to avoid public gatherings and public places, including hotels, and should avoid using public transportations and transportation hubs" the email sent to the citizens read.
Apart from the residing citizens it prohibited official staff from traveling to the areas except for essential travel, subject to review and approval on a case by case basis only.
It also reminded all US citizens to remain very vigilant about unattended baggage or packages left on any location, including in public transportations.
Bin Laden's 11 1/2-minute audiotape was entirely focused on Somalia, an impoverished country in the Horn of Africa that has been in chaos for nearly two decades, torn apart by warlords and Islamic militant groups.
In January, parliament elected President Sheik Sharif Sheik Ahmed, a moderate Islamist, in hopes that he would unify the country's factions.
Ethiopian Prime Minister ,Meles Zenawi, was among the first leaders to congratulate the Somali president who took part in the 12th AU summit held in Addis Ababa immediately after his installment as president.
United States
Read latest news and features from United States : business, politics, culture, life & style, entertainment and sports