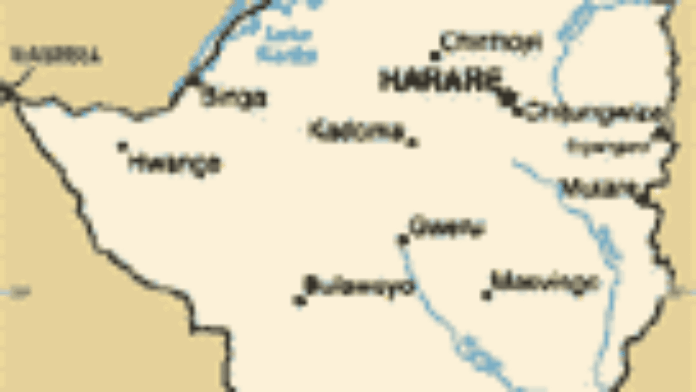 The weekend retreat in the resort town of Victoria Falls by the entire Zimbabwe cabinet has angered civil servants who are only paid allowances saying the retreat is "insensitive to their plight".
They are up in arms over poor salaries, prisoners are dying from hunger and disease and the entire nation is still reeling under an economic collapse that has crippled all essential services, including health and water.
But barely two months have passed and the government has planned a weekend retreat in the resort town of Victoria Falls. This has sparked an outcry from Zimbabweans who say these are misplaced priorities of a bloated and bankrupt government.
The last two months have brought some small socio economic changes, like the return of basic commodities to shop shelves, but most people can't afford to buy them. The coalition says it has no money to pay workers better salaries, yet it is uprooting an entire government – which includes 71 ministers and deputies – to an expensive resort town for a working retreat.
A statement by the MDC information department said the retreat will be "officially opened by the President, Cde Robert Gabriel Mugabe, the retreat will be presided over by the Prime Minister, Mr Morgan Tsvangirai, and attended by all cabinet ministers, their deputies and Permanent Secretaries."
The Prime Minister's office said the retreat was to come up with a clear plan of action for the first 100 days of the power sharing government.
But Chris Dube , teacher by profession asks "And the MDC now suddenly calls the murderer Mugabe 'Comrade' and they go on a jaunt at Victoria Falls, calling it a retreat. Tsvangirai should show more sensitivity than this. The least he can do is to dress up all those so-called ministers into overalls and put them to work. The MDC has become a clone of ZANU-PF. What the hell is going on now? I can't believe this."
According to Dube the MDC cannot continue "pleasing ZANU-PF at the expense of the people and the mandate given it by those citizens."
With civil servants getting US$100 allowance each monthly irregardless of rank, critics say the MDC is in danger of losing credibility if they don't urgently start doing things differently to ZANU PF.
Zimbabwe
Read latest news and features from Zimbabwe : business, politics, culture, life & style, entertainment and sports