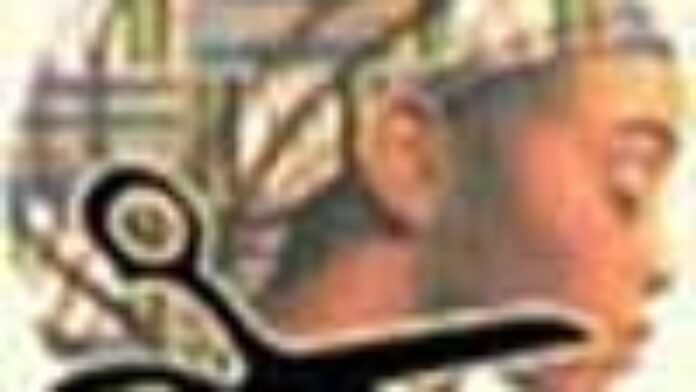 In Sierra Leone village chiefs, community members and women who perform female genital cutting have signed an agreement stating that girls in northern Kambia district will not undergo genital mutilation – or 'cutting' – before age 18.
The number of girls being cut during the December 2008-January 2009 initiation season in Kambia dropped drastically, according to Finda Fraser, advocacy coordinator at local non-profit Advocacy Movement Network (AMNet), which runs a 'Say No to Child Bondo' campaign in the district.
Most Sierra Leonean girls – the World Health Organization estimates 94 percent – are initiated at puberty into 'Bondo', also known as the Sande Secret Society. As part of the rite, a woman known as a 'sowei' in the Mende language cuts the clitoris and prepares the girl for adulthood through singing, dancing and teaching domestic skills. For the initiation girls spend up to three months in the bush.
Anti-FGM/C campaigner John Marah, chairman of NaMEP, a network of Sierra Leone-based NGOs, said: "We are against just the cutting, not the training. You can still have a rite of passage. It's just a change of mentality."
Ban not feasible
Given how deeply embedded genital cutting is in Sierra Leonean culture, many activists say banning the rite would not be feasible in the country. But they say raising the age of cutting and giving girls a choice could reduce the numbers.
While there is no law against FGM/C in Sierra Leone, the 2007 child rights law forbids any practice that "dehumanises or is injurious to the physical and mental welfare of a child"; many activists see FMG/C as falling within that definition.
Amnesty International in Bombali district in the east and the non-profit Amazonian Initiative Movement (AIM) in Port Loko in the north are also working with communities to raise the age for cutting and so giving girls a choice.
Putting off the initiation ritual could also reduce early marriage and pregnancy, said Thomas Karu, chairman of the school management committee in Makuma village, Bombali district, 130km from the capital Freetown. Once initiated, girls are considered fully grown women, so they often fall pregnant or marry and inevitably drop out of school.
"Before we had early marriages and child pregnancies," said Karu. "Now children are waiting until they are 18 to be initiated and marry, and even then [they do it only] if they are willing…We are happy because now they complete their studies."
Many girls fall pregnant after being cut, and teenage pregnancy is the leading cause of school drop-outs among Sierra Leonean girls in some districts, says Ramatu Kanu, deputy director of education for Bombali district.
Secrecy
Persuading villagers to put off initiation takes a lot of time and a lot of talk, says AMNet's Fraser. And such talk is unusual given that the Bondo society has traditionally been highly secretive.
"The number of girls being initiated is not down yet across the country but it is positive that there is discussion now, which allows people who have doubts about FGM/C to speak out," Rosina Conteh, UNICEF child protection officer, indicated. UNICEF supports a number of organisations fighting FGM/C in the country.
But these discussions will work only if community leaders do not feel judged or condemned says Gloria Bella, gender and child rights manager at the government's Human Rights Commission.
"Community leaders feel that [initiation] is their culture, they feel offended by lobbyists, and don't listen…We need to listen to their fears and try to allay them, and make sure they know we are not coming in to challenge traditional authority."
Discussion is most effective when it centres on how children's lives could be improved because their mothers are being empowered, says Bella.
Save money
Raising the initiation age to 18 might be a way of eliminating FGM/C, according to Karu, who says by that age many young women will choose not to be initiated. He says this would also save communities money. Initiation costs around US$100 per girl, says AIM's Rugiatu Neneh Turay, in a country where the UN Development Programme estimates the average salary is US$2 per day.
Makuma families saved money in the last initiation season. "Instead we used the money to buy seeds and fertilizers for our market garden," said Karu.
However, soweis risk losing their livelihoods. AIM has offered to retrain 1,500 soweis in other trades in Port Loko once it has raised enough money for the training. So far the group has persuaded 55 women in Port Loko to stop cutting.
Panafrica
Read latest news and features for Panafrica