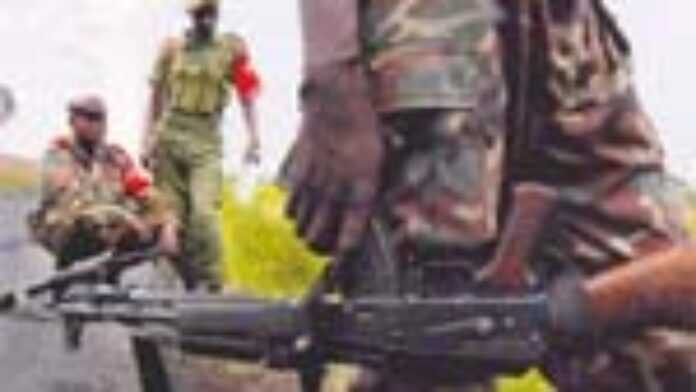 After 10 years of ethnic conflict in Burundi, the people have decided they have had enough as 21,000 fighters surrender to the African Union. Agathon Rwasa led Forces for National Liberation (FNL) militia is the last and most significant of the surrendering process in the country.
"This decade of fighting is enough to teach every Burundian we have to refrain from whatever has been the cause of violence in the country," Rwasa, the former warlord was quoted as saying. However, the people are ready for a new start of ethnic unity and progress.
More than 300,000 people were killed in the civil war that was triggered in 1993 by the assassination of Burundi's first Hutu head of state and democratically elected president, Melchior Ndadaye. Prior to the Hutu's rise to power, Burundi had witnessed Tutsi political power monopoly.
According to reports, five assembly stations have been set up to collect weapons; guns and machetes alike. The African Union forces will oversee the surrendering of over 200,000 weapons from militias.
The Forces of National Liberation were the last active rebel group in the country and following the surrendering of Agathon Rwasa, it will officially become a political party as soon as the African Union troops confirm that all its combatatnts have completely relinquished their weapons.
Out of the 21,000 men who have surrendered, 12,500 will be sent back to civilian life with an estimated $80. Another 5,000 men will be given demobilization packages, 18 months' salary and $600 to begin a business and the remaining 3,500 of the men will be reintegrated into the army and police force of Burundi, the Burundi government hs confirmed.
Mr. Rwasa, (surrendered leader of the Forces for National Liberation militia) told his former combatants that the country relied on donor funding and only had little to help a few of them settle down into normal life. He went on to asure them that they would be considered first when it came to employing people for development projects.
However, observers have expressed worries over the meager sums of money handed to the former combatants. But Burudians are looking forward to starting afresh and accept their diversity (Hutu and Tutsi) to build a better Burundi. A lot of lessons have been learnt from the years of wars, time, energy and resources burnt, but like Mr. Rwasa said, it is time to build again.
Burundi
Read latest news and features from Burundi : business, politics, culture, life & style, entertainment and sports