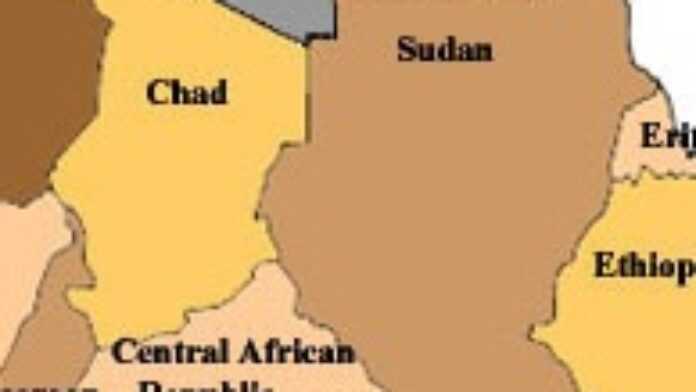 A few days after the Doha accord signed between the government of Chad and Sudan to end the hostilities between them, there have been violent clashes in the last 48 hours between the Chadian Army and the rebels of the Union of Forces of the Resistance (UFR) and the Rally For Change (RFC), sent over the border from Darfur.
A rebel communiqué issued on Wednesday claimed that the ultimate goal here is for the rebels to take over the Chadian capital city of N'Djamena. The government of Chad has claimed it does not feel threatened by the rebel advance in the country. The mood in the capital city remains calm for now, with most people going about their routine businesses.
Timan Erdim, was elected in January 2009 to head the Union of Forces of the Resistance (UFR) – an alliance of Chad's main eight rebel groups who merged into one movement with a single political and military command. Timan Erdimi is a nephew of Chadian President Idriss Deby and his former chief of staff until 1996.
Chadian rebels are using El Geneina in Darfur as their back-base, as they plot attacks to capture Ndjamena and possibly overthrow the government. According to General Balla Keita, head of the joint UN-African peacekeeping force Unamid in West Darfur, "Almost 95 per cent" of the combined Chadian rebel groups is based Sudan."
According to Mahamat Hissene, Communications Minister, "While the ink has yet to dry on the Doha accord, the Khartoum regime has just launched several armoured columns against our country," the communications minister said referring to the Omar al-Bashir led government of Sudan. There is, however, no report on combatants and non-combatants casualties.
Aid workers serving in the conflict zone of Goz Beida, eastern Chad have been evacuated from several refugee camps where the fighting was feared to spread. Irish troops working for the UN peacekeeping mission Minurcat have also evacuated about 50 workers from non-government organizations from a camp for displaced people south of Goz Beida.
In May, 2008, Sudan cut diplomatic relations with Chad following a rebel attack near the Sudanese capital, Khartoum and Chad responded by closing its border with Sudan and suspending all economic ties with the country. However, they resumed diplomatic relations and exchanged ambassadors after six-months. But this recent development may affect diplomatic ties between the nations, once again.
Sudan
Read latest news and features from Sudan : business, politics, culture, life & style, entertainment and sports