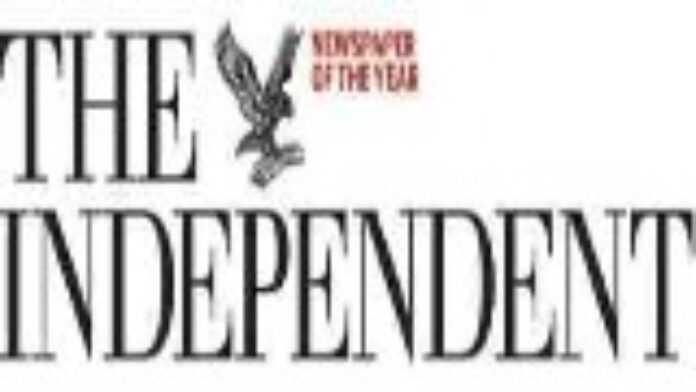 Two journalists arrested in Zimbabwe on Monday have been charged with publishing information meant to undermine public confidence in law enforcement and security agents.
Vincent Kahiya editor of Zimbabwe Independence and the paper's news editor Constantine Chimakure appear at the Harare Magistrate court this today after spending a night in custody.
The newspaper last Friday carried a story about the alleged abduction and torture of MDC-T functionaries and human rights activists by security and law enforcement agents.
The paper published a list of security agents and police officers that it claimed were responsible for the alleged abductions and torture.
Police chief spokesperson Senior Assistant Commissioner Wayne Bvudzijena confirmed the arrests, saying investigations were in progress.
"The article appeared last Friday in which they listed a number of officers as abductors yet they were witnesses to be called by the State to give evidence (…) They are still in custody and will appear in court soon," Snr Asst Comm Bvudzijena said.
The two appear in court on charges under the Criminal Law (Codification and Reform) Act, of publishing or communicating a statement wholly or with the intention of undermining public confidence in law enforcement agents.
They named Central Intelligence Organisation operatives and Harare police officers as having been involved in last year's alleged "abductions and torture" of MDC-T and human rights activists.
Confidential material
Early this year, the then state security minister Didymus Mutasa ordered the Attorney General (AG) not to disclose the identities of the abductors.
Accordingly, the AG refused to release the names when his officers were asked twice to do so in court by the defence counsel for the suspects. A senior Zanu PF member and minister of Media, Information and Publicity Webster Shamu three weeks ago threatened to "punish" reports from Zimbabwe Independent over carrying cabinet deliberations.
Shamu was incensed by a story by the paper which said "a fierce row" had erupted in Cabinet. Said Shamu, "Government reminds the media in general and the Zimbabwe Independent in particular, that Cabinet deliberations are protected by the country's laws.
Publishing deliberations of Cabinet or building stories in the name of that august body, outside of what Government has authorized and/or released, is a punishable offense,"
Fierce row rocks Cabinet
In its lead story headlined "Fierce row rocks Cabinet", the paper claimed that a conflict arose between Finance Minister Tendai Biti and several Zanu-PF ministers duringa Cabinet meeting.
Early this year the editor of the government-controlled Chronicle, Brezhnev Malaba, with his young reporter Nduduzo Tshuma was charged with criminal defamation over a news article published in February which exposed allegations of corruption at the Grain Marketing Board (GMB).
Zimbabwe
Read latest news and features from Zimbabwe : business, politics, culture, life & style, entertainment and sports