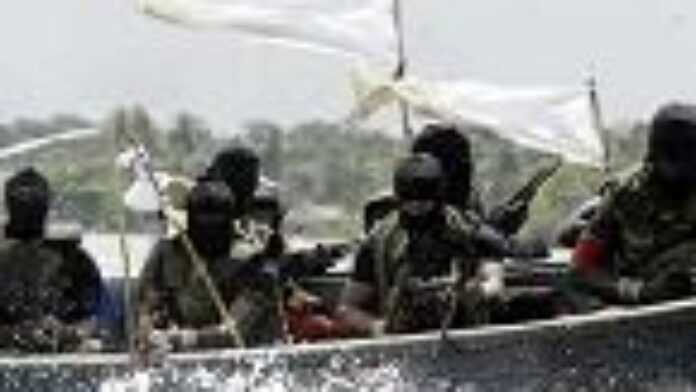 Foreign oil workers in the Niger Delta region of Nigeria have been ordered by the Movement for the Emancipation of the Niger Delta (MEND) to leave the delta by midnight on Friday, May 15th, 2009, reports claim. The notorious rebels have warned that they will shoot down any helicopters used by oil companies to convey expats to oil installations.
It has been a week of civil collapse in the oil rich region of Nigeria as rebel militias renew their attacks on government forces, oil installations and foreign expatriates. Experts have claimed that the clashes could spark a new wave of violence in Nigeria's southern oil-producing swamps. The rebels have, however, flourished amid a lack of governance and rule of law in the region.They fund their activities with oil theft, kidnapping and extortion.
The renewed violence between the rebels and the Nigerian government forces comes after the Nigerian government offered the rebel militias amnesty if they surrendered. Howbeit, the rebel militias rejected the offer and have insisted on stopping oil activities in the region and expelling every foreign oil worker
On Wednesday, rebels and government soldiers clashed in Delta state and by Thursday two vessels had been hijacked and the crews taken hostage. According to Lt Col Rabe Abubakar the militants took a cargo ship and its crew, along with another ship loaded with petrol belonging to the Nigerian National Petroleum Corporation. The rebels have claimed that at least 15 foreign hostages have been taken and sources have claimed that the hostages are to be used as human shields. The rebels are also reported to be in possession of British hostage Matthew Maguire who was seized in September last year.
The Nigerian government had planned to hold a summit last year in order to bring together the government and militants who have cut Nigeria's oil production by around a quarter. The head of the proposed summit was rejected by human rights activists in the Niger Delta, and a replacement has not been found. According to observers, an effort by the Nigerian government to bring peace to the oil-rich Niger Delta region hangs in the balance before it has even begun.
The UK government had also promised that it would provide military training to the Joint Task Force in the Delta in order to secure oil production. But civil society leaders say the government cannot bring peace to the Delta without bringing significant infrastructural development and jobs to the region first.
Nigeria
Read latest news and features from Nigeria : business, politics, culture, life & style, entertainment and sports