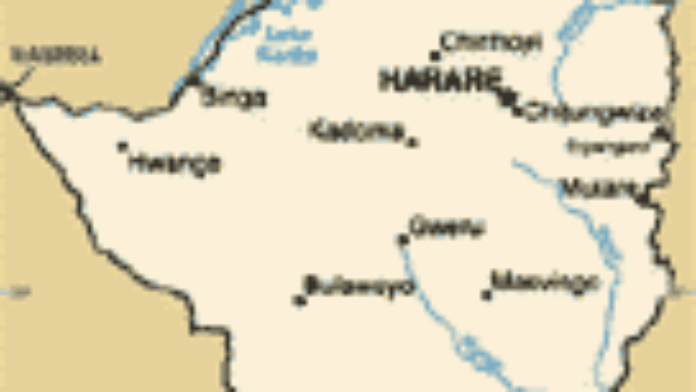 Zimbabwe, which is trying to get a slice of the expected financial windfall in 2010 World cup in South Africa has added England and Nigeria on the priority of teams it is wooing to host.
Preparations to urgently send a delegation to London and Abuja have already started.
Tourism and Hospitality Industry Minister Walter Mzembi told journalists in Harare after a tour of Brazil, that although Zimbabwe had made inroads in trying to get Brazil to camp here, there was need to look at other big teams where chances also exist.
"Tourism is the only practical gain left for us at the World Cup after our national team flopped. Soccer tourism is big business all over the world.
"We have put England and Nigeria on our top three list. When it goes to top five, we have added Cameroon and Egypt.
"Although we have been given some targets by Brazil to meet, we should also look at England and Nigeria. We are working towards bringing them here as well or at least one of them,'' said Minister Mzembi.
England is coached by Italian, Fabio Capello while Nigeria is coached by Shaibu Amodu and Zimbabwe hopes that both men will take their teams to the finals in South Africa.
When the top five bids fail, Zimbabwe will go for Germany, Korea, Italy and France.
Botswana, Namibia, Angola and Mozambique have also put their bid to host Brazil, while South Africa is believed to have started manouvres to attract the Samba Boys.
"We are the fifth country to bid for Brazil. However, we have a delegation of Brazilians coming to Zimbabwe in early June and if we satisfy 60 percent of what Brazil has demanded, we can host any team.
"If we benchmark ourselves against the best we take the rest. So we are targeting the best and if we get Brazil that will be an endorsement for our country as the best destination.
"Of course, the final decision will not be made by the political leadership but the football leadership. If we win the bid, Brazil will give us the opportunity to learn Portuguese,'' he said.
Mzembi said Zimbabwe would thrive to meet all the conditions set by Brazil but refused to reveal the conditions until he briefs the relevant authorities.
On the Brazilian experience, Mzembi said Zimbabweans needed to learn a lot of hospitality tricks from that football country.
"The Brazilians smile all the way from the port of entry (…) When I arrived back home, it was the opposite. I think we need to learn to smile and we should launch the smile Zimbabwe campaign,'' he said.
The 2010 World Cup set to be hosted by South Africa is set to create a lot of opportunities for the country with the tourism sector expected to benefit from the influx of tourists coming to Southern Africa region for the soccer show case.
2010 World Cup
South Africa's preparation to host the games on African soil for the first time but also individual African countries' determination to take part in the historic event. Five African countries - Cameroon, Nigeria, Algeria, South Africa and Ghana - are selected to join twenty seven teams from around the world to battle it out on the football pitch for the gold trophy. One by one, the African teams are eliminated, but Africans will not be bogged down as they rally behind their compatriots on the wings of the vuvuzela, a far cry from the near diplomatic row between Algeria and Egypt during the qualifiers. Ghana are the last team to leave but not before African unity becomes reality...