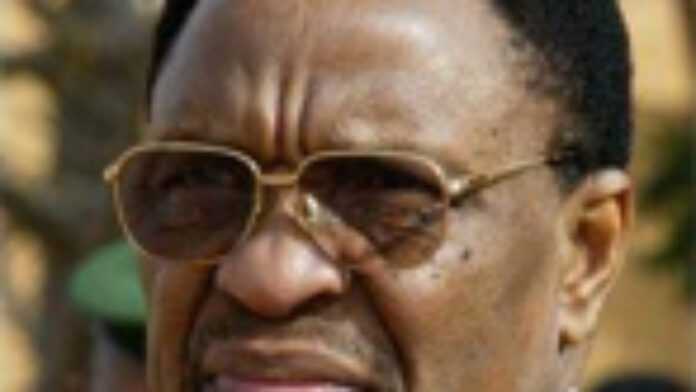 The president of Niger, Mr. Mamadou Tandja is demanding a change in the country's constitution, to allow him run for a third term in office after ten years in power, but political and civil groups in the country fear a return to dictatorship if Mr. Tandja stays on. In light of this rejection, the president has now dissolved the parliament. Issoufou Sidibé, secretary general of the powerful Democratic Confederation of Nigerien Workers (CDTN) and member of the FDD (Front pour la défense de la démocratie), told Afrik-news.com that the president's announcement came as a surprise because he has, in the past, been a fervent critic of presidents who seek to manipulate constitutions to remain in power.
The constitutional court stated that Mr Tandja, was breaking his oath of office by trying to hang on. "The president cannot seek the amendment of the constitution without violating his oath," a statement from the court read.
On Monday, the court agreed that it would be illegal for Mr Tandja to hold a referendum on a change in the law, to allow him to continue as head of state. On Tuesday, the president dissolved the country's parliament. "By virtue of a presidential decree, the National Assembly is dissolved," reported AFP news agency.
President Tandja however insists that the people of Niger want him to stay beyond the end of his second five-year term but political and civil groups have reasoned that his power hunger will only result in dictatorship.
President Tandja first took office in 1999 and heads the ruling National Movement for Society and Development. He won a second and final term in the second round of presidential elections in December 2004. He had promised to quit in December 2009, a month after presidential elections are due to be held. He has been praised for overseeing a return to relative stability. But poverty, unemployment and a large foreign debt remain key challenges.
The constitution bans him from standing again in elections scheduled for December 2009, but he has said he would willingly stay in power if the people want to give him a bonus three years. Like Paul Biya, Omar Bongo, and Robert Mugabe, he has decided to cling unto his power.
Interview
Afrik-news.com met with Issoufou Sidibé, the secretary general of the powerful Democratic Confederation of Nigerien Workers (CDTN) and member of the FDD (Front pour la défense de la démocratie).
Afrik-news.com: Mamadou Tandja dissolved the National Assembly after taking note of the opinion of the Constitutional Court. What do you think?
Issoufou Sidibé: Mamadou Tandja is determined to proceed with this referendum to seek a third term. The negative opinion issued by the Constitutional Court about the organization of a referendum on changing the Constitution frightened the President of Niger. Which is why he dissolved the National Assembly.
Afrik-news.com: He was afraid that Parliament dissolves his government …
Issoufou Sidibé: Yes, indeed, he felt he would not have the majority (MNSD his party has only 48 MPs among 113 in Parliament, editor's note) . He probably feared that the National Assembly would follow the lead of the Constitutional Court and overturn his government through a confidence vote.
Afrik-news.com: Will this event have an effect on the actions of the FDD?
Issoufou Sidibé: Not at all. We will continue. He cannot stop us because we are separate from the National Assembly. We have planned to visit several cities in the country to help raise awareness about the grave threats he poses to our democratic achievements. We will not give up.
Afrik-news.com: As expected, your tour begins on 30 May and will visit all eight regions of Niger to denounce the referendum …
Issoufou Sidibé: Right. We wanted to get out of Niamey because there is no freedom of expression in the country… Only state media is mandated to broadcast. Other private newspapers are obliged to keep a low profile because they cannot afford to go against Mamadou Tandja. The population has access to a single speech: that of the State.
Afrik-news.com: What do you think of the of Nigerien Presidents attitude?
Issoufou Sidibé: His attitude came as a surprise. We do not understand why he is acting this way. He has always criticized the presidents who changed the constitution to remain in power. He has gone against his word. But human nature is sometimes quite contradictory…
Niger
Read latest news and features from Niger : business, politics, culture, life & style, entertainment and sports