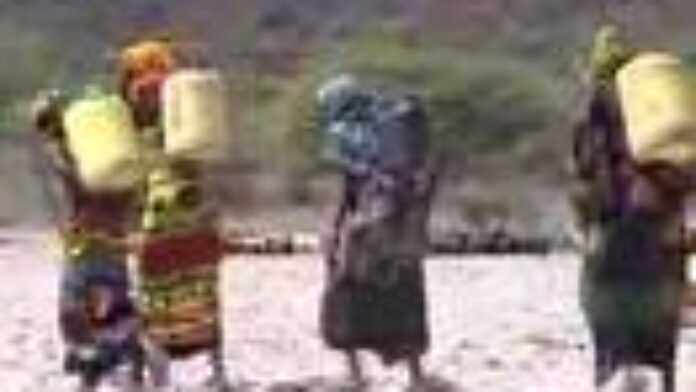 Thousands of Somalians are fleeing to Kenya in search of peace and regular life, as fighting in the capital city of Mogadishu continue to unsettle the local people. The intense fighting between Islamist guerrillas and pro-government forces has continued to devastate Mogadishu civilians who have run to Kenya, only to face another human rights horror. But is Kenya really a place to run to?
The run from Somalia to Kenya has been described by observers as a run towards an illusion peace: A 58-page report by Human Rights Watch titled: "From Horror to Hopelessness: Kenya's Forgotten Somali Refugee Crisis," documents the extortion, detention, violence, and deportation at the hands of the Kenyan police faced by a record number of Somalis entering Kenya.
According to Gerry Simpson, refugee researcher at Human Rights Watch and author of the report: "People escaping violence in Somalia need protection and help, but instead face more danger, abuse, and deprivation. Somali asylum seekers should be able to cross the border safely and get the aid in Kenya they urgently need."
Oxfam, a group of non-governmental organizations from three continents working worldwide to fight poverty and injustice claim that 70,000 people have been displaced since radical Islamist militia groups, Hisbul-Islam and al-Shabab, have been locked in see-sawing battles in the Somali capital with pro-government forces since May. Pro-government forces have been pressing on with a counter-offensive launched last week against the insurgents, who control large portions of southern and central Somalia.
Oxfam's humanitarian co-ordinator for Somalia Hassan Noor, has described the humanitarian condition in the country as the worst ever in the world. "Many hundreds of thousands of internally-displaced people, the world's largest such concentration, have little food or shelter," Noor has said: At least 200 people run from Somalia each day to seek refuge in Kenya.
Currently there are 4,300 African Union peacekeepers from Uganda and Burundi in the capital to help bolster the UN and US backed provisional government, but the pecekeeping forces do not have a mandate to pursue the insurgents.
On Monday, about five Somali policemen were killed in a roadside bomb blast in the south of the capital. On Tuesday heavy fighting erupted in a densely packed slum area in Mogadishu, killing several people and sending thousands fleeing; about five people were killed. It is estimated that at least one million people have been internally displaced by almost perpetual civil conflict in the country since the collapse of its central government in 1991
The new refugees are joining over a quarter of a million fellow refugees struggling to survive in camps designed for one-third that number.
Somalia
Read latest news and features from Somalia : business, politics, culture, life & style, entertainment and sports