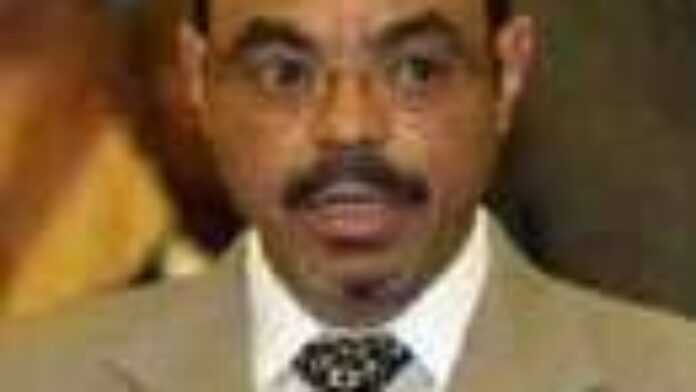 An international conference that discussed the bioenergy development of Africa was held at the United Nations conference centre for three days from last Tuesday, June 16.
Meles Zenawi, Prime Minister of Ethiopia, underlined the need for transforming the relationship between agriculture and bio-energy in Africa, as the primary means of adjusting the continent's economy to the challenges of climate change.
The PM said it is because African agricultural productivity has stagnated that farmers have been forced to encroach on forests and to farm marginal agriculture land.
"It is through the improvement of agricultural productivity that we can protect our forests, use marginal land sustainably and produce biofuels without negatively affecting food production," Meles added.
He stressed that the continent needs to generate the necessary technologies itself for the development of the sector, rather than seek them from others.
According to Meles, there is a need for proper land use policies in order to involve small scale farmers to the maximum extent possible in the production of bio-fuels.
Since 2007, when Ethiopia issued a biofuel strategy, five companies are fully operational and about 60 foreign firms have received investment licenses.
Around 200,000 hectares of land has been allocated for the cultivation and processing of the biofuels, jatropha, palm and castor. The country is already exporting castor seeds and oils. It now stands fourth in the world for exports of castor after India, China and Brazil.
The Government is involved in upgrading the capacity of the existing sugar industries and constructing a number of new sugar factories to increase the production of ethanol.
Ethiopia is also promoting energy efficiency and conservation measures, as well as utilising blended ethanol for the Addis Ababa transport system.
The second Africa Bioenergy Conference and Expo attracted more than 300 participants from across Europe, Africa, the USA, Brazil and India. The conference showcased the newest technologies from bio refineries to gasification processes, and also examined such pressing issues as blending technologies and infrastructure development.
Africa expects to benefit from these technologies to grow more food, rejuvenate its vast land resources and further strengthen its economies via new, homegrown energy sources. The idea is the new technologies will drive the region, from transport fuels to green electricity.
The conference was organised in partnership by the Ministry of Mine and Energy and PANGEA, which has, in a very short time, established itself as the voice for the African biofuels industry within the policy arena in Brussels, Belgium, the home of the EU.
Ethiopia
Read latest news and features from Ethiopia : business, politics, culture, life & style, entertainment and sports