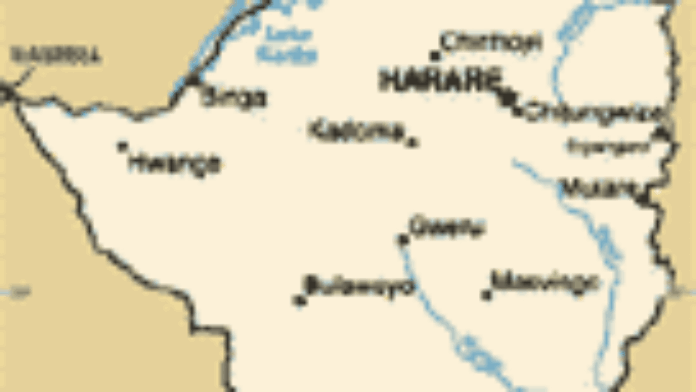 Zimbabwe's government has raised more than $180 million from donors in
Europe to help pull the southern African nation out of a decade-long recession.
Finance Minister Tendai Biti who is travelling with Prime Minister Morgan Tsvangirai in Europe was Wednesday qouted saying the money was raised during a trip by government officials to countries including Sweden and Belgium.
Biti is a member of Zimbabwe's Movement for Democratic Change, which
earlier this year formed a coalition with President Robert Mugabe's ZANU PF to end a political crisis after a series of disputed elections.
The European Union and the U.S. have imposed travel bans on Mugabe and
his allies and frozen their assets abroad, slowing aid flows.
"There is hesitation. Can you trust this government, can you trust Mugabe? (…) We are at pains to point out the people of Zimbabwe must be given a chance." said Biti.
Tsvangirai and his team are due in Paris Thursday.
Mugabe's reappointment of Gideon Gono as central bank governor and Johannes Tomana as attorney general, against the objections of the MDC, has damaged the credibility of the new government, Biti said.
"These appointments have to be revisited," Biti said. "I hope the issue will be dealt with as soon as possible. It's affecting the credibility of this experiment."
Consumer prices in Zimbabwe, which last year rose at the fastest pace in the world, have fallen by an average of 2 percent so far this year, Biti said.
However, expectations of the visit were low in Harare as the amount raised is seen by some as a minor triumph, although the precise figure is unclear because of the habit of donors to double-count their assistance.
State media mockery
The state media, however, which supports Mugabe and misses few opportunities to deride the prime minister has delighted in reporting that the bulk of the money will not go to the government but for disbursement by NGOs.
During his tour Tsvangirai has been warned by western donors that there will be no more financial aid without substantial political reforms.
He is likely to face more pressure at home to confront the hardliners backing the president, while his finance minister Biti, struggles to avert
potentially-damaging industrial action by civil servants over pay.
Most of the promised funding falls into the categories of humanitarian
assistance, mostly education and health, or 'humanitarian-plus' aid: seed packs for small-scale farmers, salary top-ups for health workers, and funds for clean water schemes.
Zimbabwe
Read latest news and features from Zimbabwe : business, politics, culture, life & style, entertainment and sports