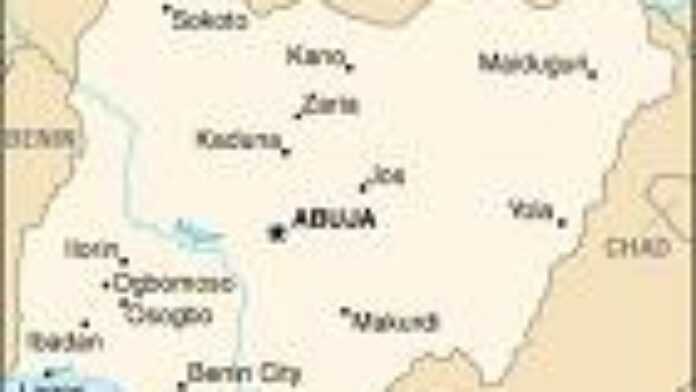 The Nigerian government has resorted to utilizing every possible avenue to bring peace to the oil-rich Niger Delta region of Nigeria. The government has agreed to release guerilla leader of the Movement for the Emancipation of the Niger Delta (MEND), Mr. Henry Okah who is facing trial on charges of gun-running and treason, in order to appease the rebels after they defied an amnesty offer by attacking an oil field, hours after the presidential pardon was announced.
The Nigerian government has used military might to enforce peace in the past, but now peaceful negotiation will be utilized for 60 days. The rebels of the Movement for the Emancipation of the Niger Delta (MEND) made it clear it would not disarm unless Mr. Okah was freed.
Presidential spokesman, Olusegun Adeniyi said, "Henry Okah will be offered the amnesty after the president has sent the envoy to Angola, and if Angola accepts, he will be released." Even though the president has promised clemency to Mr. Okah, his release is dependent upon the Angolan government, where he was arrested in 2007. According to Genera Boyloaf, the leader of MEND, "If Mr Okah was released within a week, MEND would give up all its arms, and would not keep a bullet."
The rebels have also objected to the use of the word amnesty, arguing that they are not criminals. The rebels claim they are fighting for the rights of local people to benefit more from their region's oil wealth, even though many of their attacks in the oil-region are undertaken for financial gain. A presidential pardon, rehabilitation programme, education and training are being offered to all militants, millitant leaders, and warlords who give up their arms by 4 October. Militant attacks in the region have reduced Nigeria's oil production to 1.3m barrels per day.
The Nigerian government has made it clear that no money would be given in exchange for weapons as was the case in Sierra Leone, but the militants would be offered jobs or scholarships at rehabilitation centres being set up across the Niger Delta region.The Nigerian inspector general of police, Sir (Dr.) Mike Mbama Okiro, is due in Ogoniland, where a militant leader known as Osama bin Laden is expected to hand over his weapons, reports claimed.
While peaceful negotiatios is uppermost in the governments agenda, the Nigerian chief of defense staff, Chief Marshall Paul Dike has said the army will attack if the rebels abuse the ceasefire call, and attack any Nigerian soldier. "The security forces will observe a ceasefire for the 60 days the Niger Delta amnesty is on offer, but if we are attacked, we will respond," the chief of defense was quoted as saying.
Nigeria
Read latest news and features from Nigeria : business, politics, culture, life & style, entertainment and sports