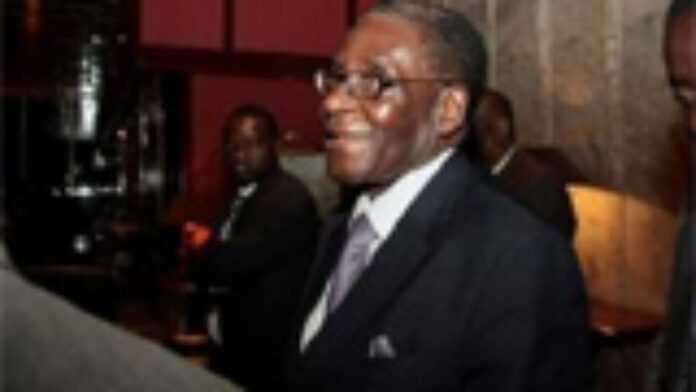 President Robert Mugabe on Monday boycotted a crucial All Stakeholders Constitutional Conference in Harare as delegates walked out of the venue after Zanu PF youths started singing revolution songs. The chaos could see the collapse of the inclusive government and force Western Donors from offering financial help to Zimbabwe.
Observors say the the Mugabe boycott shows that he does not want a people driven constitution but want to impose the Kariba draft. Critics say the Kariba Draft leaves untouched the wide-sweeping powers that Mugabe continues to enjoy.
The conference — to discuss how to write a new constitution under a unity government formed by President Mugabe and prime minister Morgan Tsvangirai — degenerated into shouting and heckling during an opening statement by the speaker of parliament.
Delegates from Tsvangirai's MDC and Mugabe's ZANU-PF party booed and threw bottles of water at each other before riot police moved in to drive them out of the conference venue.
During the 30 minute long chaos the trigger happy police did not intervene.
Hardly two minutes into his speech Moyo, Zanu PF activist led by Minister of Youth Savior Kasukuwere, Patrick Zhuwawo and Joseph Chinotimba broke into a revolutionary song "Zimbabwe ndeyeropa" but he continued.
The activities then stormed into the podium and started pouring water at ministers and members of parliament which included Didymus Mutatsa, Herbert Murerwa, Nomalanga Khumalo, Patrick Chinamasa and Joram
Gumbo. It was not clear whether the conference would continue.
Signs that the conference would degenerate into chaos started showing on Sunday during accreditation of delegates. Only 300 people where accredited instead of the planned 4 000.
The aborted conference started fours hours late, at 12 pm instead of 8am. Hotel staff were by 11:30 am still putting up banners at the podium.
About 4 000 delegates, from bee-keepers to a widows' group, war veterans and unemployed youths, had been invited to kickstart country-wide consultations for a new constitution.
Both ZANU PF and the MDC T would provide 600 delegates each, MDC M 160.
Mavambo/Kusile/Dawn, United Parties, ZAPU and other fringe political
parties would provide 48 delegates each.
Under the Global Political Agreement (GPA) signed by Zimbabwe's three main
political parties last year and that led to formation of a unity government
last February the country should have a new and democratic constitution by mid next year.
New elections for president, parliament and local government will be
held after the new constitution is promulgated.
Zimbabwe
Read latest news and features from Zimbabwe : business, politics, culture, life & style, entertainment and sports