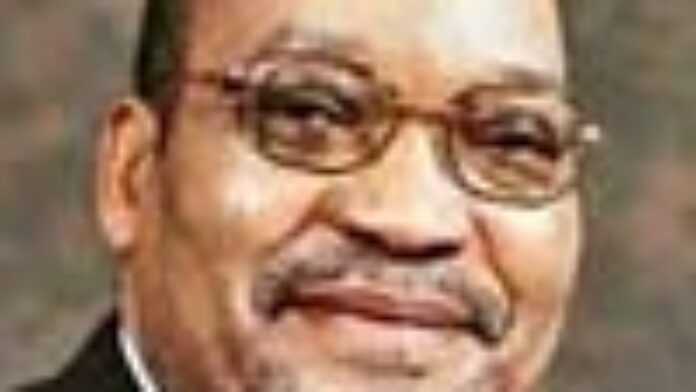 Pressure is mounting on South Africa's President Jacob Zuma to distance himself from the African Union (AU) decision to ignore the arrest warrant for Sudanese President Omar al-Bashir.
Reports says several civil society organizations and prominent South Africans urged him to honour treaty obligations and arrest al-Bashir if he sets foot in South Africa. South Africa is a signatory to the Rome Statute under which the International Criminal Court (ICC) was established.
Civil organizations say because the treaty has been ratified by Parliament, for SA to not observe its obligations are arguably unconstitutional and against the law.
The ICC has issued an arrest warrant for al- Bashir and this requires signatory states to execute the warrant should he land on their soil. At the recent AU summit in Libya it was decided by African leaders that the continent would collectively ignore the warrant.
The organizations said Zuma and International Relations Minister Maite
Nkoana-Mashabane were present at the AU meeting when the decision was
approved to ignore the ICC warrant and "neither the president nor the
foreign minister is reported to have raised any objections.
"SA's endorsement of the declaration requires it to break its international treaty obligations and to defy its own law and constitution. As a state party to the Rome Statute, SA is obliged to co-operate fully with the ICC in the arrest and transfer of President al-Bashir to the ICC, whether or not it agrees with the indictment.
"Should the South African government persist with its support for the
decision, it will do so in open defiance of its own constitution and law."
Botswana has long said that it does not agree with the African Union (AU) decision to denounce the International Criminal Court (ICC) and to refuse to extradite Sudanese President Omar al-Bashir to stand trial for genocide.
"The government of Botswana does not agree with this (AU) decision and wishes to reaffirm its position that as a State Party to the Rome Statute on the International Criminal Court (ICC) it has treaty obligations to fully cooperate with the ICC in the arrest and transfer of the President of Sudan to the ICC," a statement from the Botswana Foreign Affairs Ministry.
Even before the AU made its decision, Botswana President Ian Khama in a meeting with Tanzanian President Jakaya Kikwete early this year said that he would arrest Al-Bashir and hand him over to the ICC when he gets the opportunity.
South africa
Read latest news and features from South africa : business, politics, culture, life & style, entertainment and sports