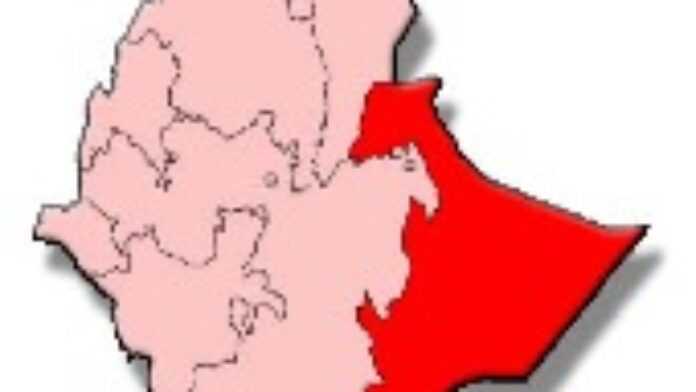 Unresolved insecurity issues of the Somali Regional State of Ethiopia has prompted the National Electoral Board to reschedule the region's local and bi-elections for a second time. The electoral exercise was scheduled for September 2008 but was postponed to June 2009, due to the volatility of the region. Should the elections take place in the coming year as proposed, elected officials will only have a short time to serve.
The country's electoral board has indicated that the second postponement of the elections was announced due to a continued state of insecurity in the Somali region that puts the execution of a free and fair electoral exercise under threat.
Although preparations towards the organisation of the June elections had been underway, the regional government drew their attention to a dangerous environment while requesting them to reschedule both the local and bi-elections, the board's annual report indicates. According to the board, an assessment (independent of the regional government's claims) was made before a final decision to reconsider the postponement request from the regional government.
Vacant seats and a short time frame
Legal regulations require regional governments, elected into office during national elections, to set their timetable for local elections after which the electoral board executes the process. In relation to this procedure, every regional government that assumed office after the 2005 national elections, with the exception of the Somali regional government, provided the required timetable leading to general local elections in April 2008.
Besides their inability to fix a date for their local elections, the Somali region has been burdened with another problem: The 2005 bi-elections failed to provide the region with the needed number of representatives in parliament, leaving two of their federal parliamentary seats vacant.
Members of Parliament elected to serve five-year terms may stand for a second term in office in accordance with the country's constitution. However, should the belated Somali regional bi-election take place in the coming year, the elected officials would only represent their region for few a months as the national elections are scheduled to take place in May 2010.
Analysts have said that the exercise, although constitutional, may be a waste of money as the elected officials would have little or no time to do any substantial work before the next elections. Others also insist that the election is a constitutional obligation, whether or not it is a waste of money.
Ethiopia
Read latest news and features from Ethiopia : business, politics, culture, life & style, entertainment and sports