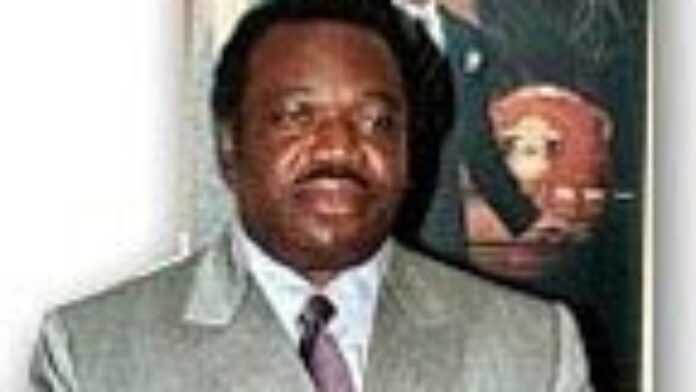 Ali Bongo Ondimba does not have the supposed unanimity within the ruling Democratic Party of Gabon (PDG). Discontentment since his election, Wednesday, as the party's representative for the August 30 presidential elections, has been mounting. Some of the party's top officials have so far resigned to stand as independent candidates in the pending elections.
Gabonese Prime Minister and second Vice-President of PDG, Jean Eyeghe Ndong, resigned Friday as head of government and announced his candidacy in the pending presidential election.
Former Interior Minister Andre Mba Obame, also resigned and announced his candidacy the same day.
Speaking from his home in Libreville on Friday, Jean Eyeghe Ndong indicated that he has decided to stand as an independent candidate since his party, PDG, has elected another candidate, Ali Bongo Ondimba.
A few hours earlier, former interior minister and member of PDG, André Mba Obame also announced his intention to stand as an independent candidate for the election.
The announcements came a day after the Gabonese population was made to believe that the ruling party had settled its infighting following their unanimous elect Ali Bongo Ondimba as their representative for presidential elections.
"The aim was to present a consensus candidate who would lead the president to victory. But the candidate is not consensual and victory is compromised (…) There is an avalanche of resignations within the government; the Prime Minister and first Vice-President of the Party, the Minister of State for Mines and Petroleum, among others. This means that the PDG is in the process of imploding", André Mba Obame told Afrik-news.com.
Mr. André Mba Obame also said that "following Ali Bongo Ondimba's nomination, there is simply no concensus within the party". "I have the right to exercise my rights as a citizen, to take part in the presidential election, and it is up to the Gabonese people to choose the candidate that best suits them", he continued.
The electoral campaign for the election begins on Saturday August 15, while the deadline for the nomination of candidates has been set for Wednesday 22 July 2009.
A revision of Gabon's electoral began last July.
To allow for a massive registration for the electoral exercise, the Gabonese government has extended the validity of national identity cards by a year.
Gabon
Read latest news and features from Gabon : business, politics, culture, life & style, entertainment and sports