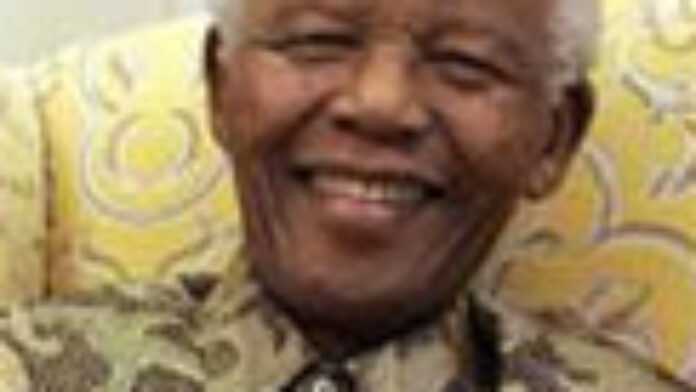 South African anti-apartheid icon celebrated his 91st birthday on Saturday. The event was marked with festive activities in Johannesburg and New York. This year, the Mandela Foundation has decided to establish July 18 as Mandela Day; a day of benevolence for "a better world."
It's with his family in Johannesburg that Nelson "Madiba" Mandela , South Africa's the first black President, chose to celebrate his 91st birthday. The emblematic anti-apartheid and reconciliatory figure received a multitude of messages from around the world. According to Jacob Zuma, the current President of South Africa, " If there was a story to be told of an icon that inspires the world, characterised by the humility, warm humanity and a will for prosperity, then Madiba's 91-year life offers a story of one worth living".
Mandela Day
This year, the Mandela Foundation; named after the Nobel Peace Prize and which manages Madiba's intellectual and political legacy, has decided to establish July 18 as Mandela Day: A day during which everyone is encouraged to devote 67 minutes of their time to voluntarism in order to create "a better world". 67 minutes is symbolic of Nelson Mandela's 67-year struggle for equality in South Africa. His fight for freedom began in 1942.
Singers from all over Africa were present in central Johannesburg where a concert was held in Madiba's honour. Another concert in New York was graced with the presence of American soul legends, including Aretha Franklin and Stevie Wonder. Carla Bruni-Sarkozy, wife of French president Nicolas Sarkozy, performed one of her songs from her first album exceptionally for Madiba.
Steve Wonder's happy birthday
South africa
Read latest news and features from South africa : business, politics, culture, life & style, entertainment and sports