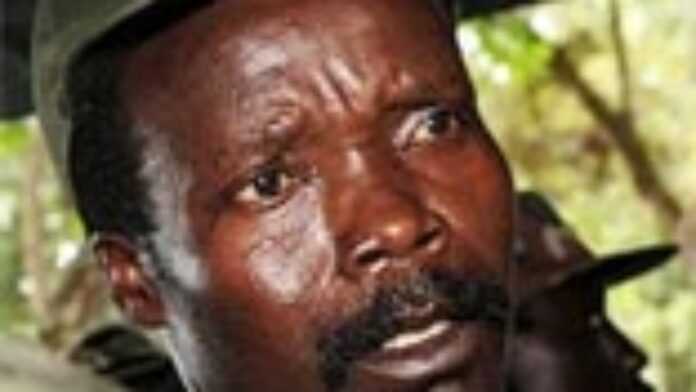 The Lords Resistance Army has struck again, proving to the governments of DR Congo, Uganda, Central African Republic as well as the United Nations that they are still around, despite a combined military insurgency to eliminate them in 2008. Several deaths have been recorded in towns and villages on the borders of Central African Republic and Southern Sudan.
The LRA headed by Ugandan warlord Joseph Kony wants to install a Bible-based theocracy in Uganda. The rebellion has spread to South Sudan, eastern Democratic Republic of Congo and the Central African Republic. According to workers from the United Nations and local aid agencies, a number of people have died in the latest attacks, including some LRA members as townspeople tried to defend themselves.
The LRA uses its base in the Democratic Republic of Congo to launch incursions across poorly defended borders; and the landscape of dense jungle and swamps has made the group very hard to hunt down. Mr Kony's Lord's Resistance Army is blamed for displacing and killing thousands in a brutal 20-year conflict. On 14 December the forces of Uganda, Sudan and Congo ­ attacked LRA bases in Congo; It was an attempt to kill as many of the LRA as possible and shatter the movement's command structure.
Survivors in Central African Republic towns and villages close to the borders have become refugees and the World Food Program has already provided food aid to 60,000 people fleeing LRA attacks this year alone. Rights groups say the LRA has killed 1,200 people and displaced many thousands more since last December. Attacking villages proves the LRA is still a viable organisation and puts pressure on Sudan and Congo to return to the negotiating table.
The rebel group's leaders have a history of rape and killings, and capturing children and using them as fighters. The United Nations has struggled to secure a peace deal with LRA's Mr. Kony but the warlord has refused to sign any treaty: Former Mozambique President Joaquim Chissano was chosen to head a UN mission aimed at framing a peace deal with the LRA in 2006, but on July 15, 2009, the office was wound down.
Villages along the border in Central African republic and South Sudan are now empty as people have fled following the LRA atrocities, which have included tying groups of women together before smashing their skulls and killing babies with heated machetes. The LRA rebels are also known to mutilate their victims, cutting off lips, ears and noses. Mr. Kony is wanted by the International Criminal Court.
Central African Republic
Read latest news and features from Central African Republic : business, politics, culture, life & style, entertainment and sports