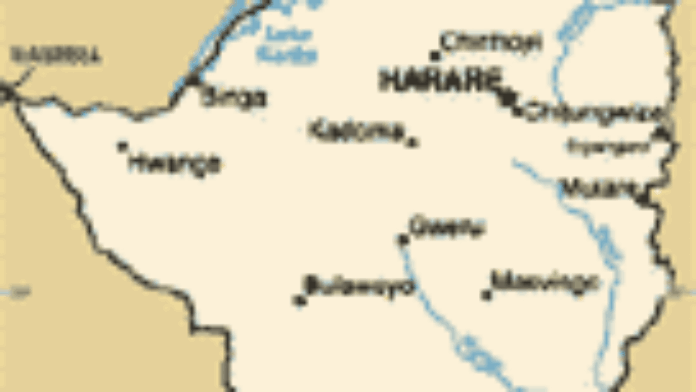 A Zimbabwe cabinet minister has warned that the southern African country could plunge into Somalia-type anarchy, with military coups the means to acquire power due to President Robert Mugabe's ZANU PF party failure to resolve the issue of his succession.
Finance Minister and former opposition politician Tendai Biti said there was chaos in Mugabe's party over his succession. Biti, who three weeks ago received a parcel bullet said the death of Vice President Joseph Msika has reignited the vicious battle to succeed Mugabe as leader of ZANU PF party and possibly Zimbabwe.
He said any one of the rival factions competing to take control of Mugabe's party when and if the veteran leader steps down could instigate a military coup. "The succession debate in ZANU PF should be resolved very urgently as it can result in a military coup in this country. It is not a secret that there is chaos in ZANU PF about succession," said Biti.
He added: "We don't want a military coup because of a failure to replace the leadership. Zimbabwe will be like Somalia and Ivory Coast if the succession issue is not urgently dealt with… a failure to deal with this issue will affect future generations of Zimbabweans.
Succession debate resurfaces
There was no immediate reaction from ZANU PF to Biti's comments. Msika, who was one of two vice presidents of Zimbabwe and ZANU PF, died last Wednesday after being unwell for most of the past four years. He was 86.
Analysts said Msika's death – coming five months ahead of a ZANU PF elective congress in December – could worsen the succession debate that seemed closed when Mugabe in June told his squabbling party that there would be no change of guard in the top leadership until there was "better unity".
Several ZANU PF provincial executives that nominate leadership candidates had already said they would retain the entire party presidium with Mugabe as the supreme leader. But with Msika's death they will now be forced to nominate a candidate for the second vice president's slot. Anyone chosen to re-place Msika will, together with the other vice president, Joice Mujuru, be a step closer to the top job.
At his grave side speech on Monday morning Mugabe , didn't depart from
his usual attack of the West. He condemned Britain and its western allies for continuing the unjustified illegal sanctions and meddling in Zimbabwe's internal affairs. He said Zimbabwe is not a poor country as it has its own resources and hardworking people.
Zimbabwe
Read latest news and features from Zimbabwe : business, politics, culture, life & style, entertainment and sports