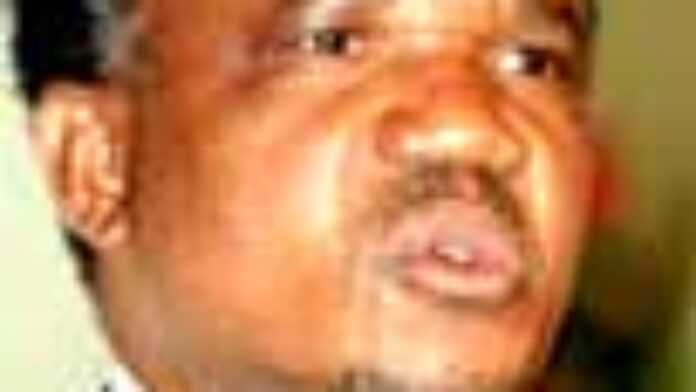 Former Zambia president Frederick Chiluba whose jail sentence was expected Friday after an unprecedented criminal trial, that should send a shiver down the spines of once untouchable autocrats in Africa, has been graced for a weekend. The Zambian court dealing with the case has decided to adjourn the ruling until Monday.
A guilty verdict, according to reports is expected in the case against Chiluba. The former president is accused of "plundering the national economy" during his decade-long rule in the southern African state.
He has already lost a civil court case that found he laundered around US$ 50 million from his impoverished people to help fund lavish spending on designer clothes and shoes.
If, as expected, he is found guilty today on a criminal charge of stealing $500,000, Chiluba could face at least five years in jail.
Chiluba, president between 1991 and 2001, was effectively the author of his own downfall when he anointed his successor, the Late Levy Mwanawasa. Levy Mwanawasa who kicked the bucket last year, was instrumental in the abbrogation of an immunity law that protected Chiluba from prosecution in 2003.
According to media reports, Chiluba at one point spent more than $500,000 in a single shop, Boutique Basile, in Geneva. The shop owner Antonio Basile, told the court that payment for the clothes sometimes arrived in suitcases full of cash.
Among court exhibits were Chiluba's top of the range 650 pairs of expensive shoes.
His wife, Regina, was convicted on corruption charges in March and sentenced to three and a half years in prison. His own trial has dragged on for six years due to procedural delays and his ill health.
In 2007, the U.K. High Court gave a guilty verdict in a corruption case against Chiluba. It was proved that the ex president had transfered over ten million dollars into his personal accounts in British banks. The ruling which is outside the boundaries of the Zambian courts could become legally binding after Zambian court deliberations.
Zambia
Read latest news and features from Zambia : business, politics, culture, life & style, entertainment and sports