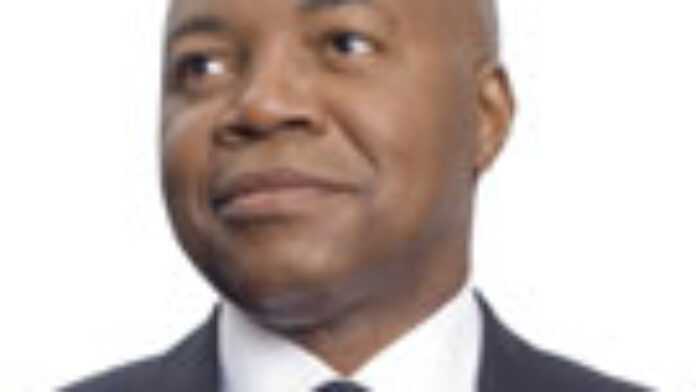 Francis Sala Ngouah Beaud, a journalist and former member of Andre Mba Obame's (who came in second in the August 30 election) campaign team, in an interview over the weekend on Gabonese national television, claimed that the violence that rocked Port-Gentil after the announcement of presidential results were "inevitable" and that the ex-presidentail candidate had sought to destabilise the country with the help of mercenaries from Equatorial Guinea. Sunday, Malabo "vehemently denied" any "interference" and "any attempt at destabilising" Gabon, and called the charges "lies pure and simple".
"Seeing the turn of events, I quickly reconsidered my personal convictions and left Andre Mba Obame's campaign team," said Francis Sala Ngouah Beaud, Saturday, on RTG1, the most watched Television channel in Gabon. The journalist added that the former Minister of Interior run a campaign of hate based on ethnic identity that encouraged the division of Gabon.
"I knew everything and was at the centre of all decisions," continued the reporter while insisting that Andre Mba Obame had brought in mercenaries from Equatorial Guinea, in order to plan a post-election violence and an eventual coup. He also argues that some people close to the former candidate visited Malabo, Equatorial Guinea, to seek the support of the country's authorities. Yaoundé (the seat of the Cameroonian political authority), according to him, was also contacted, but in vain as President Paul Biya was not in the country at the time.
Equatorial Guinea denies
Sunday, Equatorial Guinean authorities rejected the accusation by the journalist. " "Equatorial Guinea formally denies any interference in the affairs of Gabon and any attempt to destabilise a sovereign country," Jeronimo Osa Osa Ekoro, Equatorial Guinea's information minister and spokesperson, told AFP in a telephone interview.
Andre Mba Obame, according to Francis Sala Ngouah Beaud, wanted to use ethnic based arguments to win support from Cameroon and Equatorial Guinea, two countries in the Central Africa sub-region under Fang (one of the main ethnic groups) leadership. "He used the same arguments when he addressed fanatical crowds in the Woleu-Ntem province, where he comes from," said Ngouah Beaud, further explaining that the violence that followed the announcement of presidential results were "inevitable".
Francis Sala Ngouah Beaud claims that he received death threats after he resigned from TV +, a private television station established in 2000 by Andre Mba Obame, as deputy director. He also says that he now lives in hiding with his family.
Ali Bongo, the son of late Gabonese president Omar Bongo Ondimba. Omar Bongo ruled the central African nation for four decades until he died in June. Gabon has been rocked with violent protests over its disputed presidential election, which, according to most of the country's opposition leaders, were rigged to favour a dynasty.
Equatorial Guinea
Read latest news and features from Equatorial Guinea : business, politics, culture, life & style, entertainment and sports