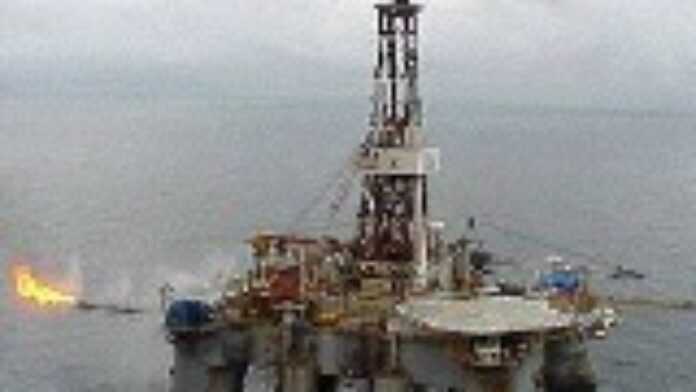 The guns are quiet and the killings have stopped in Sierra Leone. After a spell of peace and the prosecution of warlords, including the current legal proceedings against the hawkish Charles Taylor at the International Criminal Court in The Hague, the people of Sierra Leone, finally, have something else to celebrate… a new discovery.
Sierra Leone, a diamond-rich west African state, has made a new oil discovery off its coast. Government information minister, Ibrahim Ben Kargbo Saturday announced the discovery in this one-time beautiful country of West Africa. Smiling and beaming for the press, Kargbo said: "It is good news indeed. Let's all pray the oil will become a blessing to the country. If the oil becomes a flourishing industry, all Sierra Leoneans will benefit, particularly the younger generation."
Indeed, it is a blessing many Sierra Leoneans hope will bring real fortune unlike those "cursed" diamonds which only served to tear the country apart, plunging it into a ten-year civil war. "I can assure you that what happened when foreigners benefited from the diamond industry and Sierra Leoneans didn't, will not happen with the oil sector," Kargbo said. The discovery was made by a consortium of investors from United States, Anadarko, Australia's Woodside Petroleum Ltd, Spain's Repsol YPF and Britain's Tullow Oil PLC.
Although tensions in oil producing African countries tend to simmer every now and then, the information minister believes that Sierra Leone's past experience with resource war makes it better prepared to manage the new discovery. However, the same past experience has led Sierra Leoneans to remain cautious on how to treat news of the discovery. The people hardly ever benefited from the diamond resources that fuelled corruption and started a war which saw their sparse livelihoods take a turn for the worse. The president has also called for caution in dealing with the newfound resource. "President Ernest Koroma is extremely happy about the discovery but has advised that we must all be cautious and watch further developments," Kargbo said.
African strife and foreign exploitation
Oil discovery, a considerable source of wealth, is becoming an everyday event in Africa but Africans are concerned about the possibility of internal strife as well as the mainly foreign backed exploitation. Presently, Ghana's oil is being explored by a UK-based company; The UK-West Africa Business Association's (WABA). Uganda, whose oil discovery equates that of Nigeria's production is being managed by Australian oil exploration company, Hardman Resources. Chinese, Canadian and American companies made the oil discovery in Benin. Meanwhile, Nigeria where oil production has been the cause of strife, has resorted to refining its crude oil overseas.
"This is the huge price Africans always pay for their inability to explore and exploit their own natural resources. If not for the west, Sierra Leoneans will never be aware they have oil, just like other sub-Saharan African countries without the capability to explore and exploit their own natural resources. We hope it will bring socio-economic development in Sierra Leone," said Steve Klaber. Office assistant Salieu Koroma hoped that "the discovery will not fuel corruption in the industry."
President Ernest Koroma who is currently attending the UN summit in New York will address Sierra Leoneans about his leadership and his government's progress on socio-economic development.
Sierra Leone
Read latest news and features from Sierra Leone : business, politics, culture, life & style, entertainment and sports