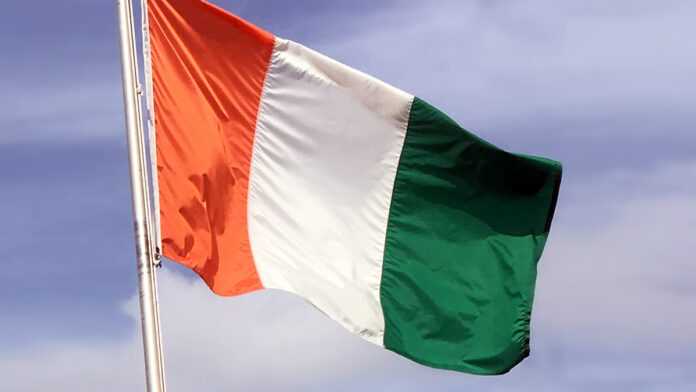 A 20-something from Chicago, Jack is telling us about the years he served as a relief worker in Ivory Coast. Living in the bush with the Worodougou people in the village of Tégéso, Jack is supposed to dig wells and improve the welfare of a Muslim population equally vulnerable to public health emergencies and sectarian violence. He has elected to live in this West African country of "bloody coups and bloodless coups and attempted coups and aborted coups and averted coups and rumored coups" for the same reason idealists — whether missionaries, Peace Corps workers or democracy-builders — have always given upon venturing into "foreign" territory: "We were going to change the world."
And yet, like the 17 other young Americans with whom he trains, Jack manages to change this world very little. "I'd been eager to get in the field for P.W.I.," he tells us early on, "but since 9/11, project money had dried up." Money, however, isn't the only waning resource: "A year in, nine of us had gone home, one to a mental asylum, and two more were laid up in the Western hospital in Abidjan with malaria." When asked by a Belgian banker, "Are you making a difference?" Jack says, flatly, "No." Seeing the frustration in Jack's face, a village chief, "a teasing and happy old man with one empty eye socket and leprosy-eaten stubs for fingers," wonders, "Why don't you go home?" Jack replies, "Something inside me compels me to stay."
The precise nature of that "something" becomes an animating question in D'Souza's book. As Jack tells us, without the ability to make a tangible contribution to the lives of the Worodougou, "I didn't have much to do but live among them."
One significant virtue of D'Souza's storytelling rests in his ability to present Jack's experiences of African life with a vividness that reveals the continent's allure without sentimentalizing its exoticism. Upon his arrival at the village with his few possessions — "my transistor radio and tape deck, my fancy hiking sandals and array of Western clothes" — Jack is surprised to learn that the villagers view him as rich.
"Rich?" he wonders, as he gives away his belongings to his new neighbors. Left with almost nothing, Jack is surprised when the villagers return his gifts in kind: a mother offers a wicker hat "she'd woven herself to keep the sun from my face"; a man provides "an old machete so I could work alongside him in the fields; I accepted tattered field clothes from the witch doctor. Just as soon as I had been naked among them, I was dressed again."
Through failures initially comic and eventually mournful, Jack learns to comport himself in a culture that manages to be both harsh and benevolent. Jack's guide to what he calls "the rigors of the Iron Age" is a young, French-speaking Worodougou villager. Less than instruction, Mamadou provides correction, albeit often late in coming:
"Mostly what he did was watch me make horrific mistakes, and then, after weeks of letting me make them, he'd say to me in a small voice, 'Are you sure you really want to sweep your hut out at night. . . ? The ancestors take it as a great insult. It means you are sweeping away their welcome as they look for a place to sleep.' " When Jack wonders why Mamadou hadn't told him this earlier, his friend replies with one of the proverbs that season his speech: "Why remind a blind man that he is blind?"
The Other Afrik
The Other Afrik is an alternative and multi-faceted information source from Afrik-News' panel of experts. Contributions include : opinions, reviews, essays, satires, research, culture and entertainment news, interviews, news, information, info, opinion, africa, african-american, europe, united states, international, caribbean, america, middle east, black, France, U.K.