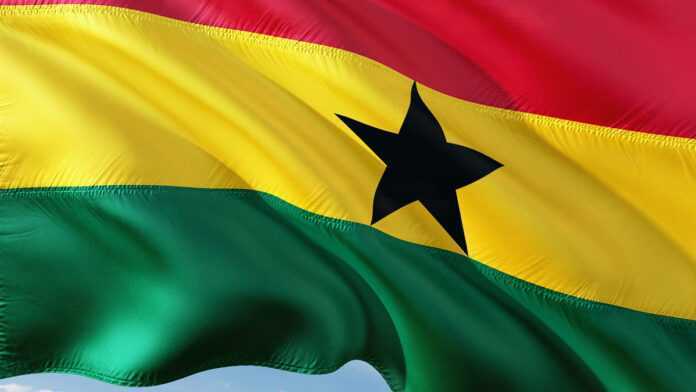 My trip to Nassau, Bahamas began in Los Angeles, California, but it didn't really begin until my layover in Fort Lauderdale Airport in Miami. I took a red-eye flight from Los Angeles and those flights are generally uneventful as mine was, except for a woman who hacked her lungs out every thirty seconds. (I kept thinking about the swine flu all the way). I love travelling but couldn't have been happier to get off the plane.
So, I had a 3-hour layover in Fort Lauderdale and spent the better half of two hours at the gate by myself, writing my next TV script. Then, arriving in ones and twos and threes and even a group of about eight or ten, the gate lounge began to fill up. That was to be expected, but these people all seemed to look….like me.
There is a distinct look about Africans (actually several) that one can pick up anywhere in the world. These days, after years and years of inter-racial breeding, very few African-Americans share that special look, and after living in the US for many years, it is easier to pick out an African. I can tell a West African from an East African from a Central African. One can even tell a Ghanaian from a Nigerian.
But I digress somewhat. These people not only looked African, they behaved African. Now THAT is one trait that has survived among even African-Americans with all of the cross-breeding! It is difficult to describe in words, but one can tell just by seeing it. It is a certain laid-back approach to life; a certain attitude where nothing is too serious to be important; it is a certain slouch. But behind that, lying dormant in the shadows is a certain sensitive pride; a panther that could pounce at the slightest negatively-perceived provocation. There's also the group identity and the need to belong that brings African people together regardless of our colonialist-imposed national boundaries. I'm sure you get my drift.
I chuckled to myself on making these observations and at the juxtaposition of another situation on a flight from Manchester, UK to Nicosia, Cyprus, where I was the sole black face – let alone African – on the flight. But then again, I thought, I have often been in that position and I was the only black person in my class in my school in Switzerland.
Now, for the avoidance of doubt, my bemusement was not that I was surrounded by people who looked like me on a flight to a Western island paradise for the rich and famous, but that these people were obviously NOT African, but could easily pass for African – even Ghanaians!
I would soon find out more.
From the air, the islands of the Commonwealth of the Bahamas looked like idyllic land masses photo shopped and airbrushed for a travel magazine. As we landed, I could not help think that this airport could be in Port Harcourt or Kumasi or Freetown. A far cry from the sprawling Fort Lauderdale airport or the Los Angeles airport, the Lynden Pindling International Airport had the air of a sleepy municipal airport. It felt so familiar. The Bahamian people at the Immigration and Customs counters could have been from the Kotoka International Airport. Their policemen wore the same uniforms the police in Ghana wear for ceremonial events! I could not help telling them how much their people were just like my people. Uncannily so.
Driving to the hotel, I noticed the architecture was just like that in Ghana. I noticed elements of our common British heritage. We drove by colourful local bars identical to those one would find by the roads in Ghana.
On a trip to one of the local hot spots called "Fish Fry", it was evident how even the foods they had were so familiar. The service was just as one would have it in Kejetia or Oseikrom.
I decided to go parasailing on my last day and had the most exhilarating time of my life. It is unbelievable how quiet the world is at only 500 feet above sea level! But the boat operator who took me up did comment that I was the only black person he'd taken up in his 10 years in the business….(now that's food for thought – what does that say about me?)
On my flight back, exhausted yet pumped up by my incredibly exciting experiences, I pondered on how close the blood ties that bind us are. Here I was, thousands of miles away from West Africa on the other side of the earth and I had just communed with people who could be my blood relatives many times, many years, many generations removed and yet just as authentic as they were hundreds of years ago.
The people of Bahamas come from a line of people who came from slaves taken from West Africa – and something very deep in my bones makes me absolutely convinced that they came from Ghana. There is no question in my mind that they are descendants of some of the hundreds of thousand of people who left the shores of Ghana, maybe even from Elmina and Cape Coast. It is fascinating to think how much we have in common – including our British colonial heritage.
If one could live in the dark recesses of human history and evolution, it would be amazing to discover how connected each and every one of us is with the other. That just fills me with an incredible sense of awe.
So can't we all just get along?
The Other Afrik
The Other Afrik is an alternative and multi-faceted information source from Afrik-News' panel of experts. Contributions include : opinions, reviews, essays, satires, research, culture and entertainment news, interviews, news, information, info, opinion, africa, african-american, europe, united states, international, caribbean, america, middle east, black, France, U.K.