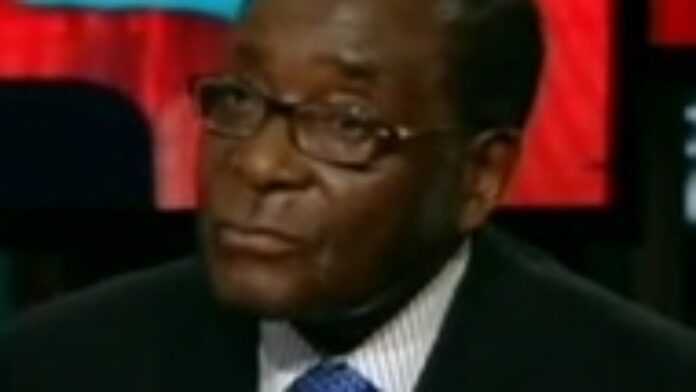 Reacting through his spokesperson President Robert Mugabe has responded
to MDC disengagement saying he is too busy with students and soccer
to address the MDC move.
Mugabe spokesman George Charamba is quoted by the state controlled
Sunday Mail that Mugabe was spending time arranging Fort Hare
University scholarships for students at and welcoming soccer players
in Zimbabwe for a regional tournament. "As for this needless excitement from (Tsvangirai's party), I suppose the president will find time when the right time comes," Charamba said.
Charamba said a Cabinet meeting would go ahead Tuesday as scheduled. He said: "The MDC-T has disengaged from nothing. It's sound and fury
signifying nothing. The MDC-T president knows that. It's a poor
protest. "As you will certainly see on Tuesday, Cabinet will be held. The
agenda for the meeting has been circulated and decisions that are
binding will be taken. Remember, Cabinet does not function through a
quorum."
Last Friday, Tsvangirai announced that his MDC had disengaged from President Mugabe's "dishonest and unreliable" ZANU-PF party, saying "It is our right to disengage from a dishonest and unreliable partner. In this regard, whilst being in government we shall forthwith disengage from ZANU-PF and in particular from cabinet and the council of ministers until such time as confidence and respect are restored amongst us,"
The detention of Roy Bennett precipitated the boycott. Roy Bennett is being tried on charges linked to long-discredited allegations that his party plotted Mugabe's violent overthrow. "The … detention of our party treasurer Roy Bennett has brought home the fiction of the credibility and integrity of the transitional government. It has brought home the self-evident fact that ZANU-PF see us as a junior, fickle and unserious movement," Tsvangirai said.
Tsvangirai said fresh elections under the supervision of United Nations are needed. The MDC has been in recent past threatened to pull out claiming that Mugabe is violating every agreement that led to the inclusive government.
Zimbabwe
Read latest news and features from Zimbabwe : business, politics, culture, life & style, entertainment and sports