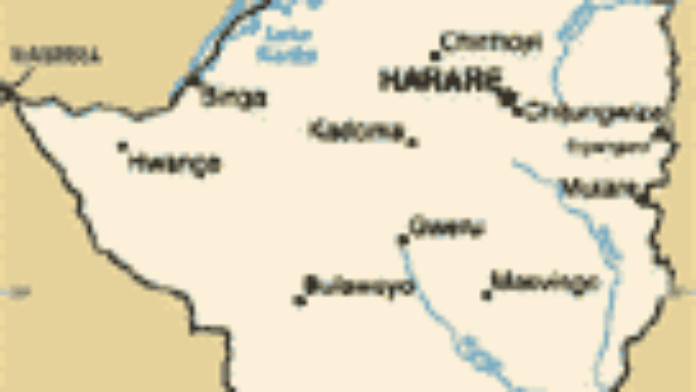 Southern African leaders are due to hold a crisis summit on the deteriorating political situation in Zimbabwe next week. The southern African country's eight-month-old coalition government forged between long time political rivals, President Mugabe and Prime Minister Tsvangirai is in a state of paralysis. This follows the partial pull out of Tsvangirai last Friday from government and cabinet.
Next week's meeting set for Thursday has been convened as the premier is on a 10 day regional tour to try to drum up support for his party's position.
On Wednesday, he met South African President Jacob Zuma in Cape Town after meeting Mozambique's President Armando Guebuza in Mozambique on Tuesday.
A statement issued by Zuma's office said he had "expressed concern at the situation in Zimbabwe" and said, "Zimbabwe should not be allowed to slide back into instability" as that country (SA) prepares to host the FIFA World Cup next year.
The Southern African Development Community (SADC), the regional political and trading bloc, is the architect and guarantor of the Global Political Agreement (GPA), which committed the longtime rivals to share power.
The leaders of the SADC troika on politics, defence and security co-operation – South Africa, Angola and Mozambique – will meet with Zimbabwe's leaders on October 29 to try to iron out their differences.
Meanwhile, the smaller faction of the MDC led by Deputy Prime Minister Professor Arthur Mutambara said it would not recognise a government led by Mugabe's Zanu PF if Tsvangirai's party decides to completely pull out of the government.
The party which is the smallest in the coalition attended Tuesday's cabinet meeting. Mutambara separately met Mugabe and Tsvangirai since the crisis began unfolding on Friday to try and bring them together but has refused to take sides. "What we have right now is a dysfunctional marriage. We are very upset and very angry," said Mutambara.
He said Mugabe lost to Tsvangirai in last year's elections and said "how can Mugabe run this country alone? If this Global Political Agreement is to collapse I would say to Robert Mugabe, you are not the President of Zimbabwe. You are an illegitimate leader"
South africa
Read latest news and features from South africa : business, politics, culture, life & style, entertainment and sports