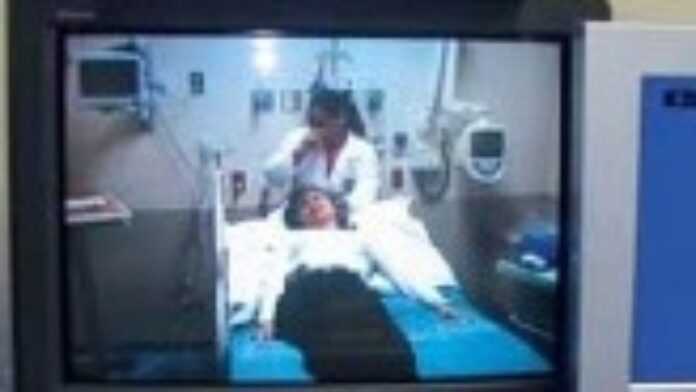 The ongoing process by which regional economies, societies, and cultures have become integrated through a globe-spanning network of communication and exchange, is taking a new twist in Sierra Leone as doctors will now be able to send X-rays and other data for analysis in better-equipped hospitals in India.
This medical network is powered by a satellite link-up between Sierra Leone and India. The system, known as telemedicine, has been launched by Sierra Leone President Mr. Ernest Bai Koroma.
Speaking at the telemedicine launch at Connaught Hospital in the capital, Freetown, the president expressed joy at the possible benefits the project might bring, some of which include virtual classes for medical staff and online medical consultations.
"We look forward to realizing the benefits that this connection will create in the medical sector," said President koroma.
The development is said to be a welcomed development in the country as the health sector was severely broken during the 11 years of civil war that witnessed the exodus of doctors from the country, for safety.
"When this extends to the districts and other provinces, we'll be able to be in contact with our own doctors and healthcare workers," said Dr Thaim Boya Kamara, Sierra Leone's national hospital care manager.
The project is expected to connect Freetown to India, and Sierra Leonean communities; as doctors will now be able to seek second opinions from India. The project which is made possible through satellite and fibre-optic link-ups has been described as bridging the digital divide between India and Africa.
Driven by a combination of economic, technological, socio-cultural, political, and biological factors circulation of ideas, languages, or popular culture the age of enlightenment has made cooperation easy and handy.
On February 2009, India Foreign Minister Pranab Mukherjee in Delhi launched a hi-tech project to connect 11 African countries with India, with an aim to provide medical education and better health care in Africa. The package also includes the opportunity for nurses to get training and virtual classrooms for about 10,000 African students annually get to earn specialized degrees from universities.
Ethiopia, Senegal, Nigeria and Ghana are also connected with India. These initiative, according to observers highlights the new era of Africa's engagement with Asia, especially China and India.
In April, African leaders held a two-day summit in India attended by 14 African leaders including Thabo Mbeki of South Africa, Yoweri Museveni of Uganda and Ethiopia's Meles Zenawi.
"No one understands better than India and Africa the imperative need for global institutions to reflect current realities and to build a more equitable global economy and polity," Mr Singh was quoted as saying.
President Mbeki reportedly told the summit that India and Africa had many challenges in common. "Our enemy is common. We both have poverty and underdevelopment," he was quoted as saying.
Sierra Leone
Read latest news and features from Sierra Leone : business, politics, culture, life & style, entertainment and sports