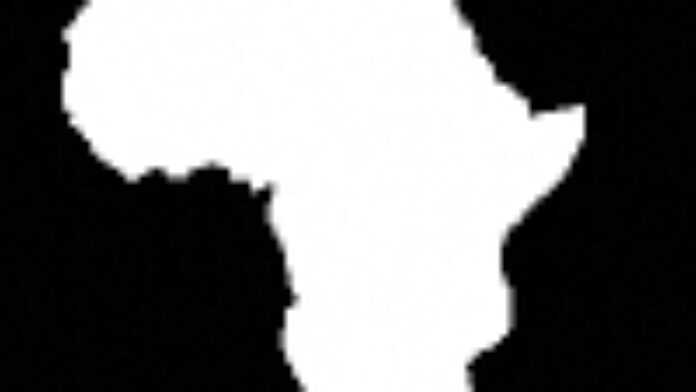 The rest of the world has not got it yet. Many still think that Africa's major problems concern famine, AIDS, conflicts and wars, poverty, rigged elections, nepotism and corruption, fevers of all types that are said to originate from the continent and more. How wrong. No one knows Africa like its cruel tyrants and they have time and again told the world that Africa's problems are elsewhere.
Tyrants in Africa are often considered as lazybones but this is also very wrong. Our tyrants are very busy souls, often burning the midnight oil to find ways and means of making our lives more miserable. They are hardworking busy bees. Bringing famine to a country with fertile land and a hardworking peasantry requires not only talent but diligence. Organizing rigged elections is not child's play even if it has been done before and experience gained. Getting money out of the tight fisted World Bank requires finesse and persistence. Even if the West wants to go along, convincing it that a one party regime is basking in a multi party system requires not only shamelessness but also hard work. Siphoning off the revenues from oil and minerals to one's private bank accounts demands not only perfidy and greed but vigilance and diligent activity as it is a 24 hour undertaking, seven days a week and tolerates no slackening. Contrary to photos of overfed dictators dozing or napping at international meetings, our tyrants are addicted workaholics, as dictatorship and laziness do not go together. Oppression is no joke and exploitation demands indefatigable energy.
Robert Mugabe is a man of many problems, some made by himself and others by the good offices of London and Washington, ranging from the economic to the political and you name it. Naive observers would of course conclude that with all this on his old lap he would have no time to focus on gays or chemical castration of rapists. Wrong! He continues to rile against gays and his ministers want to imitate the Czech Republic and decree castration laws in Zimbabwe. Up north in Uganda where Museveni has sadly turned into the usual African corrupt power monger, the government wants to decree homosexuality a crime and to punish gays by severe imprisonment (not less than 7 years) as if Uganda does not have several insurgencies to contend with along with economic and political problems of all sorts. In Somalia, where carnage and chaos have built castles, the hardliners are busy destroying graves and cutting hands and feet of petty thieves while the country remains without a State and a trace of peace. In power or aspiring to take it, Africa has so many busybodies watching over its misery and continued suffering.
The call for castration (taking away the gun of the rapist as one Zimbabwean minister put it) brings to mind the possibility that this measure could have relieved Africa by making its tyrants non (re) productive. Off hand, such a measure would have deprived us (and what a pleasure!) of an Ali Bongo, a Kabila or Eyadema junior, a Seif Al Islam and a Gamal Mubarak, sons that have taken or are in line to take over power. Castration is an ancient practice that should be revived for political ends while the so called chemical castration now being advocated in Harare, aimed at reducing the libido, is a waste of resources and expectations. Someone has said correctly that behind every phallic hero there lurks an "unsocialized" monster. The cock that spares no chicken otherwise known as Mobutu Sese Seko, the big dictator Idi Amin, and all the other polygamous tyrants were/are macho monsters par excellence that could have been or are perfect candidates for castration. But then again, a castrated and sexually frustrated Idi Amin may have brought more havoc on our Ugandan brothers and sisters.
After all, according to some articles in the Pet Friendly sites, castration changes the personality of dogs. The same could be true in humans though eunuchs are revered in some countries and oppressed in many others. This means that there is the dangerous possibility that a castrated tyrant may be worshipped and allowed to wreak havoc. Eunuchs had also a purpose, some use ( Eunuch goes back to the Greek word eunoukhos, "a castrated person employed to take charge of the women of a harem and act as chamberlain") while we say castrate tyrants to make them useless. Men said to be "emasculated and castrated" by "dominating women" reportedly have serious psychological problems and we do need tyrants with more mental handicaps. The ancients ranging from Theophilus of Antioch to Augustine condemned the pagan gods demanding castration and called the action villainy and foul. Castrating tyrants could make them more vicious, though such a state may be hard to envisage given the fact they have all reached the highest level of viciousness already. Hence, we must really make sure that castration leads to a change to the better in the temperament and personality of the tyrant.
The African tyrant minus his personal private gun may be impeded from producing off springs that replace him and perpetuate our misery. This by itself is a good thing and we can only hope that Mugabe for one will opt for the full Monty castration instead of imitating Western wimps and their chemical castration option. Why send gays to prison and deplete the money of the State (money that can be stolen by the tyrants) if they can be castrated and rendered unarmed for their "criminal" activity. A black friend of mine claiming to be an expert on the make up of the African tyrants (a field of expertise monopolized by Whites) asserts that a castrated African tyrant will wilt and shrivel as what defines the tyrant is his macho phallic hero posturing. Will castration put an end to the "unsocialized monster"? It is not sure but it sure is worth trying, as Africa would benefit from ending the rule of the tyrants and the sons that continue to rise. And it would be a costless procedure as volunteer castrators would line up in their millions. Count me in.
The Other Afrik
The Other Afrik is an alternative and multi-faceted information source from Afrik-News' panel of experts. Contributions include : opinions, reviews, essays, satires, research, culture and entertainment news, interviews, news, information, info, opinion, africa, african-american, europe, united states, international, caribbean, america, middle east, black, France, U.K.