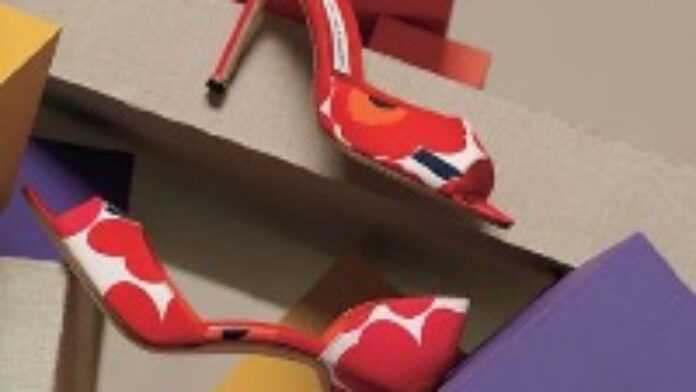 "…Nobody holds a candle to me
In my red high heels…"

Kellie Pickler, "Red High Heels"
I've always been a sucker for high-heeled shoes. Long, slender stilettos that enhance the voluptuous arch of the foot and cascade down to reveal a bouquet of a few scarlet, perfectly manicured toes….Heaven help me if those beautiful feet are attached to a pair of long, erect, toned legs that end in a pair of well-developed gluteal muscles.
There, I said it! I have confessed my voyeuristic fantasy. Don't ask me how I know, but I think I can tell how a man or woman makes love by the shoes they wear.
I doubt I have a foot or a shoe fetish, but there's just something about high heels that imbues the wearer with certain air of sophisticated sensuality that I – as well as so many other men – can't help but notice. In a way, I don't blame the Massachusetts Colony of Puritans for banning the wearing of heels, which they believed would ensnare the hearts of men. Women caught wearing heels were tried as witches.
Shoes have, throughout history, been an accessory that could signify class, gender, and even race and ethnicity. High heels are a particularly powerful phallic symbol, which, ironically, have become the exclusive preserve of women. (Well, not really, but that's the subject of another essay). The paradox with high heels is that they inhibit movement to enhance it. They limit forward movement to increase the side-to-side sway. This makes the wearer appear more sensual.
Today's high-heels as a female fashion statement began probably with Catherine de Medici (1519-1589), who, at 14 was engaged to the Duke of Orléans, who became the King of France. Of diminutive stature and with less than beauty-queen looks, Catherine de Medici devised a way to appear taller than her rival, the Duke's favourite (and significantly taller) mistress, Diane de Poitiers. She wore 2-inch heels for her wedding, which dazzled the French court and gave her an alluring sway. Heels became all the rage – for both men and women – and, it is said, English monarch Mary Tudor wore her heels as high as possible. High heels became associated with aristocracy and the term 'well-heeled' came into our lexicon, referring to someone with authority or wealth.
London's Daily Telegram on September 10, 1953, ran a story on a shoe designed by French designer Christian Dior in collaboration with shoe designer Roger Vivier. They described the exaggeratedly slender heel and narrow toe of the shoe, which, in their opinion equated sheer height with chic and strongly suggested phallic-erectile symbolism and sexual maturation. Dior and Vivier's shoe in question had a low-cut vamp (the portion of the shoe that covers the toe and instep) with a narrow heel called a stiletto, (which is the Italian word for a small dagger with a slender, tapering blade). Thus began our love affair with the stiletto. A roller-coaster love affair which has weathered such storms as the feminist movement, which fought to "liberate the captive foot of womanhood"; the return to conservatism in the 1960's that lowered heels and the hippie culture that revived the platform shoes of the 1970's.
Since the 1980's, women have worn designer high heels as a signifier of sophistication, success, authority and sexuality, fuelled by television shows and films such as Dynasty and Dallas, Sex in the City and The Devil Wears Prada. Designers such as Jimmy Choo, Emma Hope, Christian Loubiton and Manolo Blahnik have kept this alive with a dizzying array of styles to choose from.
But what is subtly hidden in the subtext is what our sexual desires have to do with our love of all kinds of high heels by whatever name we call them – slingbacks, stripper shoes, sexy shoes, pumps, Mary Janes, court shoes or wedges. What happens is that the height of the heel alters the wearer's center of balance, creating a walk that makes the hips sway and the buttocks protrude; the shape of the shoe elongates the leg, making legs appear longer and leaner; that same shape also arches the foot sexily. High heels make the wearer look taller and slimmer, creating an air of confidence and sophistication which is, in itself, sexy!
So, I fess up to my 'thing' for high-heeled shoes. I love the juxtaposition of sensual femininity of the languid curves around the arches, and the phallic-erectile symbolism of the heel. Call it visual/mental masturbation or create your own term for it, but when it comes to high heels, people, if they would admit to it – are voracious scopophiliacs, swashbuckling exhibitionists (or both) or jaded pococuranti.
I swear, if I had the good fortune of being born female, high heels would be my footwear of choice – definitely stilettos, showing my manicured feet in various states of undress or pumps for more circumspect affairs! But I had the great fortune of being born male, so I will wear my thong sandals, brogues, opera slippers and oxfords. But I won't just wear anything because I can't (or won't) wear high heels – Italian will do just fine for me, thank you very much! As my parents taught me – "shoes make the man" (or woman, if you like!)
So next time you look at your shoes or go shopping for shoes, think about why you pick and wear the shoes that you do and what they make you feel. You just might be surprised. I choose my shoes to make me look taller, more athletic, sophisticated, wealthy and, of course, sexy – a generous helping of suggestive masculine sensuality never hurt anyone.
So, what's in your closet?
The Other Afrik
The Other Afrik is an alternative and multi-faceted information source from Afrik-News' panel of experts. Contributions include : opinions, reviews, essays, satires, research, culture and entertainment news, interviews, news, information, info, opinion, africa, african-american, europe, united states, international, caribbean, america, middle east, black, France, U.K.