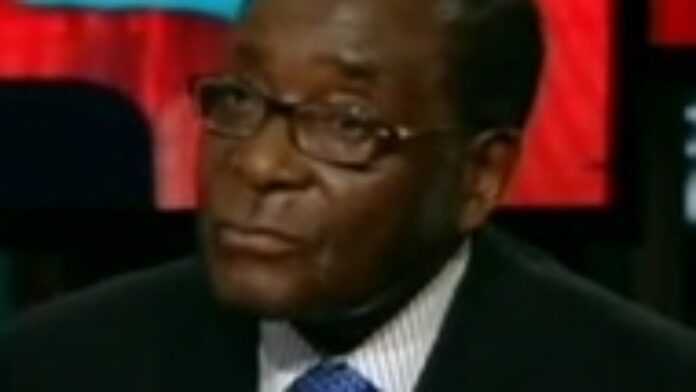 Plans to transform Zanu PF into an organization with a supreme leader have gone a gear up with reports that a proposal to set a Supreme Politburo Council has been put forward. Early this year Zanu PF declared the former guerrilla leader as Supreme leader, equating him to Ayatollah Ali Khamenei, Iran's supreme leader.
The Supreme Politburo Council, whose members will be founding members, would be chaired by its First Secretary and leader — Robert Mugabe.
According to the proposal that has been submitted to a committee working on making Zanu PF constitutional changes, it is meant to "ensure that the party retains the wise counsel of its founders"
"Zanu PF must be more important than the government, like what happens with ANC in South Africa, Swapo in Namibia, MPLA in Angola, Communist Party in China and so forth. We have tended to empower the government rather than the party. We have failed on that score," reads the proposal document.
The proposal says the planned organ would ensure that the party retains the wise counsel of its founders. He said the Council would also create vacancies for young party members who cannot rise to senior positions in the organisation easily because of lack of vacancies.
"We have a challenge in the party in that we now have an aged cadre, the founder members of our party and young members coming up. The founder members need to be respected, we still need their wise counsel, but at the same time we recognise that the future of the party needs the youths coming through the ranks. We now find that we need a new organ that retains that wise counsel while allowing the youths to grow in the party's leadership structures" reads the document.
For the proposal to be accepted its needs Mugabes's backing. Should the proposal be approved in its original form, Mugabe would chair the Supreme Politburo Council, and some founding members of the Zanu PF would be elevated to that organ.
"This would allow more young blood to rise to the Politburo and Central Committee. This year, the party imposed a 30-year age-cap on leaders of the Youth League… It will be almost an equivalent of the House of Lords in Britain. It will help us with wise guidance. We do not want our elders to be contested, but we also need to give hope to our youths."
Zimbabwe
Read latest news and features from Zimbabwe : business, politics, culture, life & style, entertainment and sports