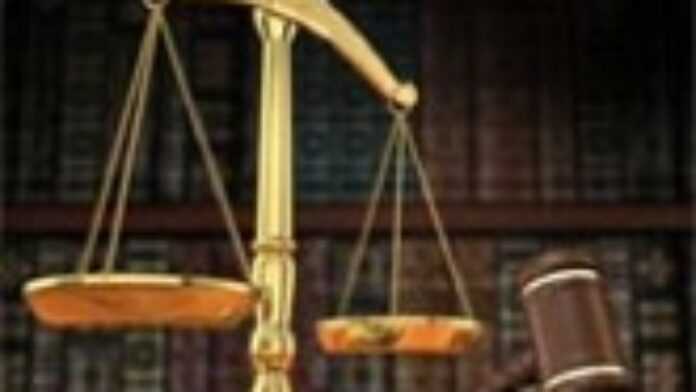 The Ethiopian Federal High Court this week passed guilty verdicts against 27 defendants charged with plotting to kill senior officials and overthrow the government. Those found guilty belong to the Ginbot-7 group, founded and led by former Coalition for Unity and Democracy (CUD – a major opposition party) senior figure Berhanu Nega (PhD).
The 27 guilty verdicts add to an earlier fourteen suspects who were tried and slapped with guilty verdicts in abstentia. Brigadier General Teferra Mamo, who was on active duty prior to his arrest was handed a guilty verdict alongside Berhanu.
Berhanu, a lecturer at the Bucknell University in the United States, was a senior figure of the former CUD. He was elected by his party as mayor of Addis Ababa after the party enjoyed a landslide victory in the capital in the 2005 national poll.
Berhanu, however, never got the chance to assume office following his subsequent imprisonment. After being pardoned by the government, he moved to the United States from where he leads the group that openly advocates an any-means-necessary-struggle to unseat the EPRDF-led government. Ginbot-7, however, denies having anything to do with the foiled plot.
Following their arrests, the defendants made various allegations indicating that they had been maltreated whilst in custody. Last week some suspects, including Brigadier General Teferra, said they had been severely beaten in their prison cells. The prison administration strongly denies the allegations.
Five out of a total number of 46 suspects, who were all charged with conspiring to dismantle the national constitutional system and attempting to murder senior government officials and destroy public institutions, were acquitted by the court.
some 35 people were arrested late April during a joint operation conducted by the Federal Police and the National Intelligence Security Service. The arrests continued into the first week of May and resulted in charges levelled against 46 individuals.
The foiled plot, which was described by a large portion of the international media as an attempted coup d'état, attracted much attention after the government announced that the military wing of the group was led by a general.
The government, however, downplayed the threat from the group. Back in June, Prime Minister Meles Zenawi said that although any act of terrorism is a concern for both him and his government, the latest threat was manageable: "This was not a terrorist group that was professionally managed, so it was not difficult to track and neutralise" them.
The PM added that the incident was not representative of the army, which he said would continue to be highly disciplined and loyal to the country's constitution.
The federal court has adjourned the trial until next Tuesday when it is expected to hear sentence recommendations from both sides.
Ethiopia
Read latest news and features from Ethiopia : business, politics, culture, life & style, entertainment and sports