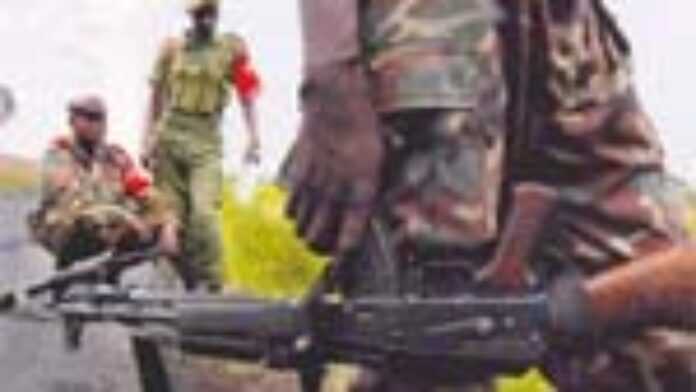 The government of Sierra Leone has moved to include youths in its law enforcement sector to boost the efforts of the police in their fight against growing bouts of crime. The move is said to be one of the country's post-conflict initiatives to reintegrate its youths into civil society. However some Sierra Leoneans worry over the initiative.
"They [the youths] must be 18 years old or above, must be a member of the community where they reside, must not have a criminal record. They must be physically and mentally fit and they must not be alcoholics or drug addicts," Chris Charley, Police chief was quoted by local reporters.
According to the police department, the capital city of Freetown would be divided into 860 zones with 10 youth volunteers manning each zone. The youths are expected to tackle the vestiges of an eleven-year war that left in its wake numerous gun-wielding former child soldiers who have contributed to the rise of indiscriminate criminal acts in the country.
Despite a disarmament program that sought to clear Sierra Leone of illegal arms at the end of the war in 2002, the country's efforts to restore civility is still undermined by uncontrolled crime levels.
The young volunteers will be fighting any form of anti-social behavior and armed robbery. Hundreds of boys have already agreed to sign up and serve on a volunteer basis to compliment the police force.
Concerns
Rather than the program attracting wider support, as it will compliment the complex task of the police given the rate of criminality, some Sierra Leoneans worry that the action could end up being blighted by the recruitment of young criminal war veterans.
With a low private investment, dilapidated infrastructure, and depressed local markets, which has, as a result, contributed to 70% of its population living below the poverty line, the West African country's greatest challenge today remains the reintegration and settlement of its youth.
The decade-long war brought an end to formal education for a majority of the country's youth. Since the early 1990s, many Sierra Leonean youths from poorer rural households have grown up knowing only war and without ever going to school.
With little or no access to education or vocational training opportunities, income generating activities or health care, young Sierra Leoneans, more often than not, live in abject poverty, dependency, dislocation and family separation.
Sierra Leone
Read latest news and features from Sierra Leone : business, politics, culture, life & style, entertainment and sports