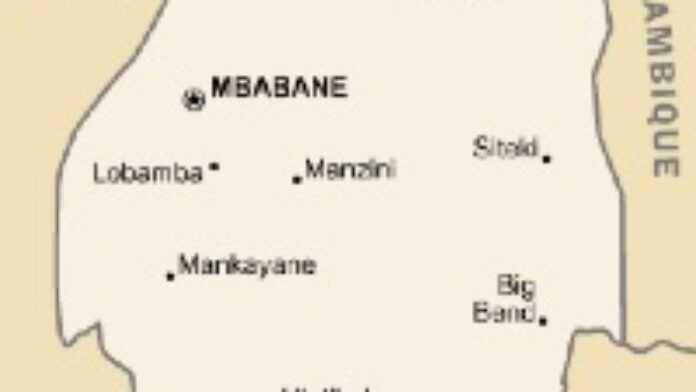 Royal Swaziland Police is set to purchase five sniffer dogs from their Zimbabwean counterparts at a cost of US$210 000 to combat growing crime in the tiny kingdom.
According to the kingdom's media, the plan to turn to Zimbabwe was reached a week ago after the Police Commissioner Isaac Magagula visited Interpol Headquarters in Lyon, France.
Among their many uses, the dogs may also serve as a tool to disperse crowds.
Isaac Magagula said part of the money would be used to train five police officers on how to handle the dogs. "The sniffer and tracker dogs would assist the police to counter crimes such as illicit drug trafficking, illegal firearms, explosives, tracking of fugitives and others," Magagula is quoted today saying.
He added, "Evidently, this development augurs well for our avowed stance of being tough on crime, especially in hindsight of the fact that crimes relating to narcotics smuggling, illegal smuggling of firearms and explosive material have been rearing its ugly head."
The dogs would help strengthen border security during the 2010 FIFA World Cup especially at airports, Magagula said.
A spokesperson for Zimbabwe police said they have in the past sold dogs to neighboring countries. "The Swaziland issue is not new at all. We have in the past supplied fellow SADC countries with out trained dogs and we look forward to doing so in future".
Zimbabwe police unit has a robot-training unit for dogs under the Police Support Unit branch. Sources claim that the Zimbabwe police does not hesitate to set the German shepherds, which are the most used in the southern African country, on demonstrators. In his statement, however, Isaac Magagula did not indicate whether the 210 000 dollar-worth dogs would be used to discourage opposition demonstrators.
An unprecedented demonstration march by some 1 500 mostly HIV-positive Swazi women, last year, attracted criticisms from the country's officials. Jim Gama, governor of Ludzidzini, was quoted as saying that the march was "un-Swazi".
Swaziland is Africa's last absolute monarchy with two-thirds of its people living in chronic poverty. Close to 40% of adults in the landlocked Southern African nation are living with HIV and Aids, the highest infection rate anywhere in the world, according to United Nations figures.
Last year, Swaziland's main opposition People's United Democratic Movement (PUDEMO) condemned the government for gobbling close to US$6,5-million towards the royal day of celebration marking the country's 40 years of independence from Britain and King Mswati III's 40th birthday.
Swaziland
Read latest news and features from Swaziland : business, politics, culture, life & style, entertainment and sports