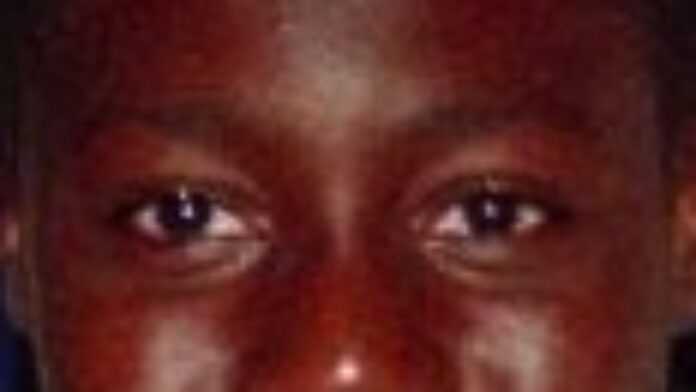 More chilling details are beginning to emerge on the plane bomber, Umar Farouk Abdulmutallab, who tried to blow up the Delta/NorthWest Airlines flight to Detroit, USA on Friday.
It emerged that Al-Qaeda had warned in a video posted online, four days before the foiled deadly attack was to take place. One of Al-Qaeda's top generals in Yemen, Mohamed Al-kalwi, had warned in the video, of a devastating terror attack on the 'enemies'. He said: "We are carrying a bomb to hit the enemies of God."
According to reports on British and US media, the plot was hatched in the Yemeni capital of Sana over a month ago while Abdulmutallab was trained by the terror men and was allegedly in contact with the men in Yemen, who supplied the explosive device. Further reports say, the terror group had vowed yesterday to unleash more havoc on the United States who it says killed around 50 militants earlier this month during raids on them.
Abdulmutallab has however been charged with attempt to destroy a jet carrying 278 passengers with a destructive device. He had strapped the 80grammes of pentaerythritol, a military explosive, to his legs and underpants, injected chemicals into it and set it off. But the device did not detonate properly.
Scotland Yard
In England, investigations begin to widen on the profile of the Syringe bomber. Scotland Yard, Britain most powerful police force will interview tutors and staff at the University College, London where the twenty-three year-old Nigerian attended his engineering course. Authorities will also meet to discuss security checks at the Airports and the Cabinet Cobra committee will need to decide if extra measures are needed. Already, the police had started forensic investigations on the £3million home where he lives for possible evidence.
However, teachers and colleagues of Abdulmutallab at his former school, The British International School in Togo have expressed outrage on the incident. His former teacher, Micheal Rimmer said he was taken aback by the news. He described the Nigerian as "a great lad" who comes from "a great family."
British tabloid paper, Daily Mirror quoted the teacher as saying: "He a was very personable boy [and] could have become the president of Nigeria. He's a fine looking fellow and very bright," he said. Rimmer continues to say the pupil was so pious that he was nicknamed "The Pope – because he was pious and high-minded."
Defending the taliban
But Rimmer however confirmed that the bright young man has some darker side to him as his religious views were "over the top." The teacher claimed that in 2001, his pupil had sympathised with the Taliban. "We had a number of class discussions about the Taliban. All other Muslim kids in the class thought they were just bunch of nutters but Omar spoke in their defence.
"I remember him talking about Afghanistan when the Taliban were in control and he thought they were ok," added Rimmer. The teacher said he wasn't worried at that time because certain people have some strange views when young. "He was very keen, enthusiastic, very bright and polite. I thought I knew him well but obviously I didn't," said Rimmer.
Nigerians abroad and at home have also condemned the act as nothing but a loner with his own motive. The Muslim Public Affairs Centre, MPAC, a Nigerian religious body said on its websites: "MPAC today strongly condemns any and all act of terrorism as a complete violation of the teachings of Islam. All attacks that threaten peace, or that are aimed at civilian targets, even in a state of war, are terrorism.
"It is therefore sad to learn of a 23 year-old Nigerian passenger aboard a Delta Airlines flight to Detroit, United States, allegedly trying to set a bomb off on the US passenger aircraft on Christmas Day. MPAC has consistently condemned all acts of terrorism, whether carried out by individuals, groups or states. We repudiate anyone or any group that plans or carries out a terrorist act and we welcome early actions by law enforcement authorities against credible threats to the safety of the travelling public."
United Kingdom
Read latest news and features from United Kingdom : business, politics, culture, life & style, entertainment and sports