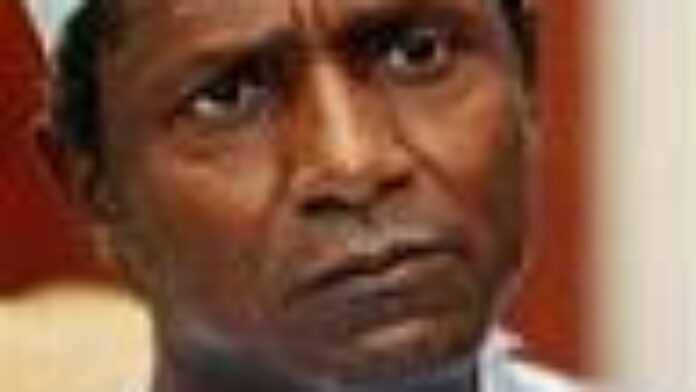 The Ministry of Justice has debunked popular outcry to allow Vice president Goodluck Jonathan take over presidential duties in the absence of the currently incapacitated President, Mr. Umaru Yar'Adua.
The Justice department insists that the president is still capable of running the country, even though he has been away for two months receiving treatment in Saudi Arabia.
The Federal Court had given the national assembly fourteen days to state whether or not the President is still able to run the country, given the he is suffering from an inflammation of the lining around the heart and a prolonged kidney problem.
After two days of fierce debate in the Senate, leader Mr. David Mark urged President Yar'Adua to formally notify the National Assembly of his medical vacation; an action that would automatically allow Vice-President Goodluck Jonathan to become acting president.
But after a cabinet meeting on Wednesday, Justice Minister Michael Aondoakaa said: "The medical treatment outside the country does not constitute incapacity to warrant or commence the process of the removal of the president from office under Section 144 and 146 of the 1999 Constitution of the Federal Republic of Nigeria, having regard to the absence of Yar'adua on medical ground."
The Federal Executive Council (FEC) resolved that President Umaru Musa Yar'dua is not incapable of discharging the functions of his office.
Nigerian analysts have argued that the main reason why President Yar'Adua and his camp are reluctant to allow Vice President Jonathan to act on his behalf is due to the ruling People's Democratic Party's tradition of alternating power between north and south.
Some elements within the incumbent PDP party have also insisted that being a southerner, letting Vice President Jonathan take over would shorten the north's stay in power.
This show of tribal politics has seen several court cases brought against the President by the opposition, while crowds of demonstrators have taken to the streets in Abuja and Lagos demanding that power be handed to Mr. Jonathan.
The president's prolonged absence from Nigeria continues to raise fears of a power vacuum in the country. Nonetheless, the cabinet has declared that he is still capable of governing the country.
"Unless Yar'adua voluntarily transmitted a letter to the National Assembly in accordance with Section 145 of the 1999 Constitution, Jonathan could not be acting President," Aondoakaa added.
Nigeria
Read latest news and features from Nigeria : business, politics, culture, life & style, entertainment and sports