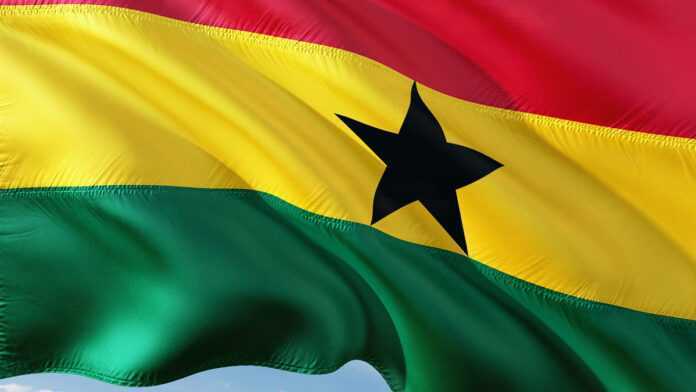 It is a crisp, sunny, February day in Los Angeles and I am on my way to the airport to catch my flight to Accra, Ghana via Amsterdam. Bobby and I ride in silence for the most part. I am completely enmeshed in a dizzying array of thoughts and emotions and I am sure he is too, or probably just giving me space to wrestle with my thoughts.
I am feeling excited, anxious, uncertain, sad and probably half a dozen other things I haven't begun to figure out. I am excited at the thought of going back home to Ghana after three years, almost to the day. I am feeling anxious about my trip: will I achieve all my business objectives? Will it be a pleasant journey back? I am uncertain about the timing of my decision to go on this trip. Am I pushing my agenda by any means necessary? I am sad about leaving my loved ones in Los Angeles even if only for less than three weeks. I tell myself that I am making the best decision possible given the information I have available and besides there are no wrong decisions, per se.
The interminable Los Angeles – Amsterdam leg is uneventful, save for the mildly irritating sniffling and snorting of the Dutch gentleman sitting beside me, who appeared to be oozing out of the clothes he was wearing. Between brief catnaps on the 11 hour-plus flight, I was able to read half of Elizabeth Gilbert's Eat, Pray, Love.
The layover in Amsterdam sees wave after wave of the ubiquitous Twi-speaking Ghanaians. You can always hear them before you see them. In many major cities around the world where one finds any concentration of Ghanaians, the lingua franca; and, indeed, the signifier of the community is communication in Twi.
I overhear the overlapping conversations while I, with an old school mate I happen to have bumped into, have a conversation of our own in muted tones, in English, no less. We catch up on our lives and discover we both live in Southern California, both organize events, share a love-hate relationship with our motherland as well as our adopted residency. But she's married – I'm not.
As the aircraft rumbles down the taxiway, I can't help realizing that in a few hours, I will be in my native Accra and the land I left almost six years ago as I embarked on a new life adventure, not knowing where I would end up. Looking out the window at the sprawling expanse of Amsterdam's Schiphol Airport, I realize how different my life has become, but what I don't get at the time is how different a person I've become. That discovery will come a little later.
Just as we begin out turn onto the runway, a tune that has been playing faintly in my head becomes insistently stronger. It is Osibisa's Woyawoya:
We are going, heaven knows how we are going; we know we will.
We will get there, heaven knows how we will get there; we know we will.
It will be long we know, and the road will be rocky and rough;
We will get there, heaven knows how we will get there; we know we will.
The full complement of the instruments get layered in one after the other as the engines roar to full throttle and the Boeing 777 hurtles us down the runway going faster and faster. The thump-thump, thump-thump of the tires becomes the percussion of the song in my head. I ascend into a quasi-trance-like state and in my mind's eye, I see my ancestors – a whole army of them – lining the runway and ushering me on my way with their cloths. These vibrantly-colored, yet transparent cloths are the air on which this Boeing 777 is flying!
I descend from my trance as the aircraft climbs and breaks through the thick cloud cover that covers Amsterdam and much of Europe. I settle into the long, uneventful flight towards Accra, Ghana.
Eventually, we begin our descent into Kotoka International Airport. A few minutes before landing, I begin to see city lights and cars moving. I can't believe I will be on Ghanaian soil in mere miuntes! Then, out of nowhere, the song begins to play in my head again. I see my ancestors again. This time, they seem to look right into the window, smiling with their benevolent faces, looking to make sure I'm ok. They seem to say, "We're happy you're back; you are in good hands". I smile back with heartfelt gratitude.
I start looking for the familiar landmarks I used to able to pick out from the air: Auntie Goody and Uncle Fouad's house, the Tema Motorway, the Spintex Road…
…I cannot find them. Instead, I see a lot of strange lights and activity. This is a city I no longer recognize. In the three years since my last visit, the metropolis I used to know has transformed itself into something I hardly recognize. I panic for a brief moment wondering how lost I will be on the ground. I feel pangs of nostalgia for the city I used to know; for the city that disappeared while I was away. I hold back a lump in my throat. With every fibre in my being, I will the moisture in my eyes to hold still. I can do this. All is not lost.
Gently, my ancestors pass the 'flying ship' from one to the other and we make the smoothest landing recorded in my memory. Then the flight attendant's voice on the PA system: "Ladies and Gentlemen, welcome to the Kotoka International Airport in Accra, where the current temperature is 85 degrees Fahrenheit with clear skies…."
I have arrived. I have arrived to the native land I no longer know. The only thing I know right now is that blast of thick, syrupy, hot, humid air that will slap me in the face the moment I step onto those stairs. But most importantly…
…I have arrived.
United States
Read latest news and features from United States : business, politics, culture, life & style, entertainment and sports