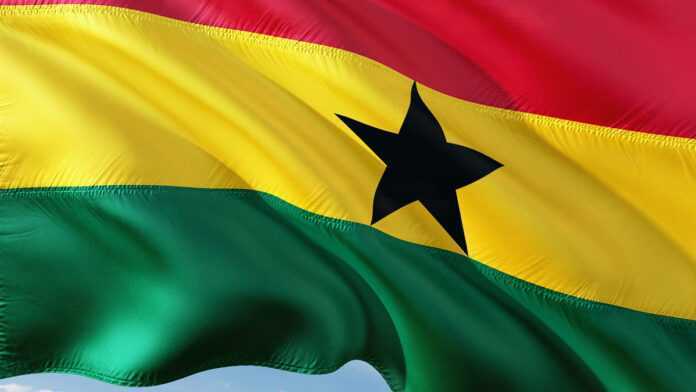 The watchman's job may be among the hardest hit in this era of technology, but for one 32 year old father of five, going back to primary school offers great hope.
In 2009, Modi Mohammed, a night watchman at the Presbyterian University College, in Ghana, enrolled in primary school as a fourth grader, taking advantage of the free basic education policy of the Ghana government. His aim for pursuing basic education is to gain employment in the formal sector. The husband and family man has since become a classmate to his 15 year old fifth grader, and senior to three of his children who are in grades three, two and kindergarten.
Mohammed calls this decision a lifesaving move. His primary occupation which barely 15 years ago was indispensible is in danger of extinction. Private security organizations with state-of-the-art equipment have taken them over, leaving traditional watchmen with almost no choice but to watch their work disappear.
Mohammed may have a job today, but his future in that business may not be exactly promising. The Presbyterian University College is a new school that is still in expansion, and as one official stated, "We are new and not very big, so we still employ the services of watchmen rather than security organizations" – leaving the obvious question as to what will happen to people like Mohammed when the school becomes big.
As painful as the change may be, the son of a cattle farmer said the call is an important one for 'illiterates' like him – those who hail from the Northern Region particularly – whom the watchman job almost exclusively belong to. "The extinction of the watchman's job could be another opportunity for us to take education more seriously than we do," he said.
The Northern Region of Ghana, where Mohammed hails, is one of the least developed in the country. The region has consistently lagged in education – compared to other parts of the country – and has a high poverty rate. Ironically, its people are some of the hardest working in the Ghana, and among their educated are some of the country's top scholars – including the country's late President, Dr. Hilla Limann. Also, the current Vice President of Ghana, John Dramani Mahama, is from the Northern Region.
Indisputably, Northerners have an edge over the watchman's job in Ghana. Unofficial reports indicate that, they are among the most trusted people in the country. Stories about their dependence on spiritual powers, bequeathed them by their ancestors to defeat "bad guys" – especially in the night, have been told for ages – mostly during the pre-security organization days.
The hard work and trustworthiness of watchmen however haven't been enough to save them their occupation: The corporate landscape of Ghana began changing in the 1990s, following the return to constitutional rule and democracy, after years of successive military rule that depressed the country's economy. This period also coincided with the digital era – spurring new business openings – small, medium, and large scale.
As good as the new system was – it came with its own deficits. As new business opportunities emerged and technology took center stage, traditional jobs began bleeding. It was obvious that a profession like stenography was in trouble with the digital transition; but the job of the watchman, who would have thought would be in danger of extinction?
Say the word 'watchman' to a Ghanaian teenager today, and it would sound to him or her like one pulled from the history books.
The good old watchman's job has metamorphosed into large businesses, owned by the rich and powerful, who subcontract workers to firms and affluent homes. The occupation that once almost exclusively belonged to people with little or no education – like Mohammed – contracted to individuals directly by private home owners and firms, has become very competitive even among the educated.
Unlike stenographers who could simply upgrade themselves with computer skills and hold on to their jobs, watchmen in Ghana have hardly had any chance in the security industry: Generally, the lowest qualification for a security officer is the equivalent of high school diploma. Most traditional watchmen in the country were (and still are) illiterate and old.
Mohammed may be too old to be in fifth grade, but in the field of watchmen, he literally is a baby. Most watchmen are in their fifties, sixties, and even seventies. "This is what gives me hope," the 32 year old said. "The years ahead of me are many, and unlike the old men before me" who were left with virtually no choice under the current system, "there's so much out there for me to accomplish," he anticipated.
"The only thing that hinders me" said the fifth grader who welcomed his fifth girl three months ago, "is my illiteracy," adding that, "with education, I can be anything I want to be; even a doctor."
However, the father of five, whose wife sells bananas to supplement his income, laments about the high cost of High School education in Ghana, which he fears could kill his dream. "Something has to be done about it," he said, "government and other stakeholders must take a second look at the current system, to enable anybody who wants to have further education to do so without difficulty."
Mohammed's work as a night watchman gives him time to go to school during the day. "It is a little difficult going to school in the morning as a night watchman though," he pointed out. Nevertheless, his performance in class shows a lot of promise: he placed 7th out of 25 pupils in his first term in primary four, and in primary five, he placed 3rd out of 21 pupils.
The watchman has some reservations regarding security companies and their guards. "What existed between our fathers and their employers was a bond beyond compare." According to him, watchmen of his fathers' time would sacrifice their lives to protect, not only their employers, but the entire neighborhood within which they worked, if that became necessary. "Now, it's a lot more about big companies making big profits."
Indeed, most watchmen in the past were treated as very important parts of the families and companies they worked for. It was common for their employers to offer them (and sometimes, their families) free accommodations within the premises where they worked (usually, boys' quarters). Currently, Mohammed is a beneficiary of that good relation, having been given accommodation by his employers. He and his family live on the campus of the university at Akwatia in the Eastern Region of Ghana – an ideal place for one who has found so much meaning for education – many are of the view.
"But what do we see today," Mohammed asked. "The one who guards your house could be a total stranger – remotely controlled by someone sitting in some air conditioned office." He lamented that, anybody could be sent to 'your' premises as 'your' guard any day and time.
While pointing out that he had no spiritual powers, he believes traditional watchmen in the past – the older ones particularly, wielded 'special powers' – and the idea alone intimidated armed robbers.
Mohammed however conceded that the landscape in Ghana has vastly changed since 'our fathers' ' watchman days. The corporate industry keeps growing bigger and bigger, and their needs, more complex. Similarly, lifestyles are becoming more and more sophisticated, while armed robbery and violent crimes continue to advance.
Consequently, the task involved in keeping a house or an office building safe may be beyond the scope of an old man, armed with machete, pocket knife, and a dose of spiritual powers.
The Other Afrik
The Other Afrik is an alternative and multi-faceted information source from Afrik-News' panel of experts. Contributions include : opinions, reviews, essays, satires, research, culture and entertainment news, interviews, news, information, info, opinion, africa, african-american, europe, united states, international, caribbean, america, middle east, black, France, U.K.