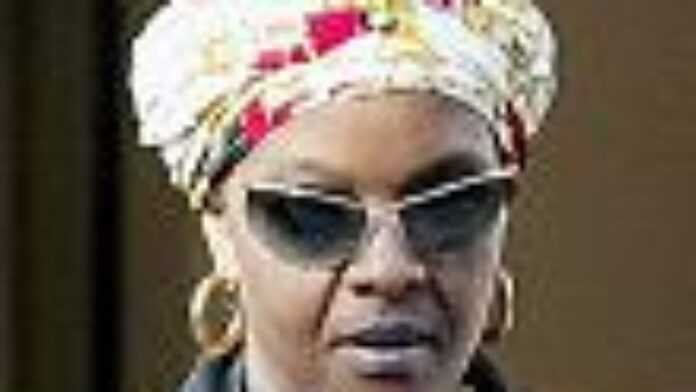 President Mugabe's young wife, Grace is at it again. First she grabbed Iron Mask Farm in Mazowe about 40km from Harare area in 2002 where she personally ordered John and Eva Matthews, both in their seventies, out of their 29-room house on the nearby 2,500-acre. Now, she is ordering a village to move for another project.
Grace, known for her extravagant lifestyle went about building an
orphanage named Amitofo Care Centre- which is still to be completed. However, she has ordered the demolition of 100 homes close to the
farm to accommodate the orphanage expansion.
The villagers have been issued with notices to leave the area as land
has been promised for them elsewhere. Most of the affected people bought the residential stands as far back as 1998 and no compensation is being talked about. And local authority officials have been barred from commenting on the 'sensitive issue"
At the weekend soldiers were seen patrolling the now heavily guarded area.
The orphanage was initially set to be officially opened in 2008 but
was put on hold as construction was still underway.
Villagers are angry
"I had already finished building my house but she is forcing me out,"
said a middle-aged woman, who requested anonymity for fear of
victimisation. "She is making economic orphans to make way for other orphans" she said.
The council's chief executive officer Liberty Mufandaedza would only
say the affected 'will soon be showing them where they will be
relocated,".
According to the orphanage plan, when complete it would consist of 30
five-bed houses. Each would accommodate 20 children under the care of two foster parents.
The centre to take up more than 48 hectares on completion will have a
children's home, a nursery and a school. A hospital, supermarket, restaurant and some guesthouses are on the plan and funds generated from the activities would assist in the upkeep of the orphans.
The Chinese Embassy and Chinese nationals based in Zimbabwe have
offered to build a primary school at the farm.
Zimbabwe
Read latest news and features from Zimbabwe : business, politics, culture, life & style, entertainment and sports