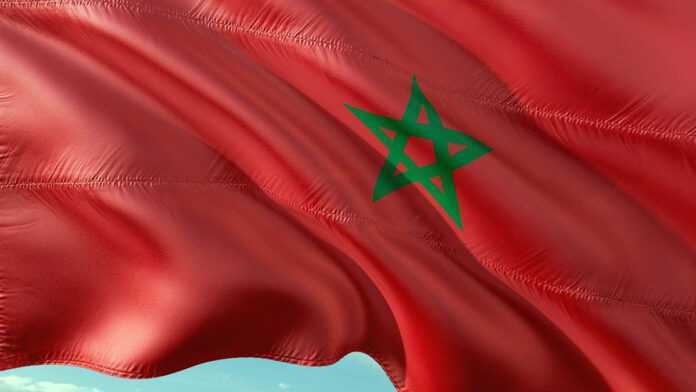 Anyone who saw the episode of the BBC documentary Tropic of Cancer last month in which journalist Simon Reeve travelled across Western Sahara would have seen Rachid Sghair. He was the human rights campaigner who bravely appeared before the camera to denounce the 35 year Moroccan occupation of his country and the resulting human rights abuses suffered by Saharawi people.
Today Sghair is in a critical condition after having spent the last month on hunger strike in a Moroccan prison. He together with five other prominent human rights defenders have been refusing food in protest at their detention without trial. Arrested on 8th October 2009 and charged with treason they are awaiting a military tribunal. If found guilty Sghair and his colleagues could face the death penalty. Amnesty International have adopted them as prisoners of conscience imprisoned for the peaceful exercise of freedom of expression and today human rights groups around the world are holding vigils calling for their immediate release.
After 'secretly' filming an interview for Topic of Cancer, broadcast on BBC2 on 14th March 2010 Sghir, a member of the Committee Action against Torture, was arrested and beaten. He was later released only to be rearrested together with the other human rights activists when they returned from a humanitarian visit to the Saharawi refugee camps in Algeria. Over 165,000 Saharawis have lived in these desert camps since Morocco's unlawful invasion of Western Sahara in 1975, separated from their homeland by a 1,500 mile fortified wall.
The hunger strike has once again highlighted the need for human rights monitoring in the disputed territory and added strength to a growing international demand for the United Nations to implement such monitoring. Last week the publication of a UN report on Western Sahara was met with disappointment and anger by Sahawaris who pointed to the failure of the UN to uphold its obligations under article 73 of its own Charter to uphold human rights in non-self governing territoires. The report which will inform the drafting of a new Security Council resolution, acknowledged human rights violations in Western Sahara but failed to offer a mechanism to address them.
MINURSO, the UN mission for Western Sahara, has the dubious distinction of being the only contemporary peace-keeping mission without a mandate to monitor human rights and human rights defenders in the disputed territory are regular victims of arbitrary arrest, sexual violence, torture and 'disappearance'. Morocco opposes human rights monitoring and at the UN last year France was the key country to block its implementation.
Guaranteeing the human rights in the territory is seen as a requisite for creating conditions under which the long-awaited referendum on self-determination can be held. The referendum was the basis of the 1991 UN ceasefire agreement between Morocco and the Polisario Front, but has been repeatedly obstructed in the ensuing decades. Reacting angrily to last week's report the exiled President of the Saharawi Republic, Mohamed Abdelaziz, stated that "we are fast reaching the conclusion that the UN has neither the capacity nor the fortitude to address Moroccan obstructions and deliver – finally – on its promise of a free and fair referendum."
In the meantime the six – Ahmed Alansari, Brahim Dahane, Yahdih Ettarouzi, Rachid Sghir, Ali Salem Tamek, and Saleh Labihi – remain in Salé Prison, near Rabat, far from their homes in Western Sahara. Doctors are concerned that, after a month without food, they could be nearing an irreversible deterioration that could result in their death's even if they were to abandon the hunger strike.
Although strict guidelines prevent the BBC from commenting on the current situation, Simon Reeve is under no such limitations. "This is a deeply worrying and tragic situation" he said. "I can only hope Rachid receives the proper medical help and legal representation that he deserves. The rest of the world really needs to get more involved in this lingering tragedy, because at the moment there's little sign of a resolution to the wider issues surrounding Western Sahara. The international community must help the two sides come to some sort of agreement, so the Saharawi people can leave their desert refugee camps and return to their home in Western Sahara."
At 9pm on 15th April there will be a candle-lit vigil at Camden Lock (London, Endgland) for the hunger strikers. Gather at 250 Camden High Street. 8.45pm.
The Other Afrik
The Other Afrik is an alternative and multi-faceted information source from Afrik-News' panel of experts. Contributions include : opinions, reviews, essays, satires, research, culture and entertainment news, interviews, news, information, info, opinion, africa, african-american, europe, united states, international, caribbean, america, middle east, black, France, U.K.