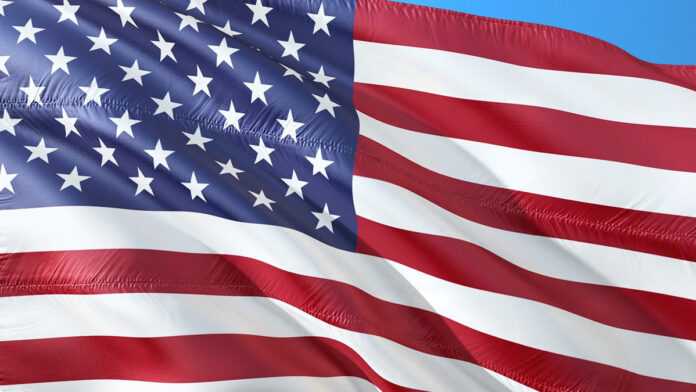 Exactly two years after three men won a historic $10-million verdict – the largest ever for a discrimination lawsuit against the Philadelphia Police Department – they staged a protest outside that city's federal court house criticizing an unusual roadblock keeping them from receiving their millions.
That roadblock is one of many unusual elements in this saga that symbolizes an enormous rot infecting America's criminal justice system: rampant lawlessness by law enforcers.
The composition of this trio is unusual: they are three white former policemen who successfully sued the City of Philadelphia for savage, career-ending mistreatment they received from Police Department personnel for their reporting racism, corruption and other misconduct.
Objections this trio raised during the late 1990s included reporting racism directed toward black police officers and citizens plus misconduct by fellow officers like fraudulently obtaining over-time-pay by falsely claiming involvement in arrests thus enabling payment for testifying in court while off-duty.
Much of the retaliation this trio endured arose from their violating that 'Code of Silence' among police.
The Code-of-Silence is the unofficial creed practiced by too many police across America prohibiting them from revealing wrongdoing by fellow officers.
Incredibly, law enforcers regularly overlook lawlessness by fellow law enforcers – a surreal dynamic compounded when officers falsely testify in court to shield colleagues, producing wrongful convictions and uncompensated victims.
That Code, for example, has enabled one of this trio's police tormentors to escape criminal charges for incidents of brutality that have cost Philadelphia's City Hall over a million dollars in settlement costs for civil lawsuits filed over that officer's abuse.
The highly unusual roadblock prompting this trio's protest is also surreal: (alleged) shenanigans by a federal judge impeding payment of that May 2008 jury issued multi-million dollar award.
U.S. District Court Judge Mary A. McLaughlin initially dismissed the trio's lawsuit contending whites cannot use federal discrimination laws to challenge racist job-related retaliation.
A federal appeals court faulted McLaughlin's reasoning ordering her to conduct a trial for Ray Carnation and twin brothers Michael and William McKenna.
During that May 2008 trial and immediately afterwards McLaughlin suggested that City of Philadelphia lawyers seek a mistrial based on her contention that 'smirks' on the trio's faces during trial tainted the jury – a claim denied by jurors and initially rejected by the city's lawyers, sources say.
After trial, McLaughlin rightly noted that the jury's award exceeded federal law limits for discrimination lawsuits and sought to reduce that award, faulting the trio's attorney for not including Pa state law claims in their lawsuit.
This posture required the trio's lawyer to dig through legal papers filed to produce proof to McLaughlin that a previous lawyer for the trio had in fact repeatedly included state law claims in the lawsuit.
That proof, some experts contend, shows that McLaughlin either is not doing her job of thoroughly knowing legal facts in the case or she is desperately trying to find any way to deny the trio justice ordered by the jury.
Now McLaughlin seemingly resists relinquishing jurisdiction over the case thus blocking appellate court review of her actions and challenges from the City.
"All we're asking [McLaughlin] to do is finalize the case and send it up to the appeals court," said a frustrated Mike McKenna during the protest.
Ray Carnation added that, "We have repeatedly asked [McLaughlin] to remove herself from our case because she's obviously biased but she refuses to do that."
Judge McLaughlin cannot comment on the trio's allegations and/or her actions because federal law bars judges from publicly commenting on cases pending before them.
Another unusual element in this case is the spectacle of African-American city officials in Philadelphia standing against three good cops who courageously stood up against vile racism within the Police Department… thus tacitly backing illegal, racist actions in Philadelphia's Police Department.
Philadelphia's mayor, police commissioner and city solicitor are black and each has rejected pleas from the trio to pay the award and reinstate them to the police force.
During the trio's protest, Philadelphia Mayor Michael Nutter, while just blocks away, told a reporter that he knows nothing about the trio's case – despite it being Philadelphia's largest police discrimination case verdict.
Nutter also said he "couldn't comment" because the matter is still in litigation.
"This case is important because it keeps showing the 'system' that keeps retaliating against people who stand up. This has to stop," said Rochelle Bilal, president of the Guardians Civic League, an organization of black Philadelphia police officers.
"The jury gives these guys relief but then they run into a brick wall of a federal judge participating in the retaliation," added Bilal who joined the trio in their courthouse protest.
That protest came one day after the 25th Anniversary of the worst incident of police abuse in Philadelphia's history: the May 13, 1985 police bombing of a house containing black radicals and their children where the Police Commissioner allowed a bomb sparked blaze to burn out of control.
That 1985 bomb-blaze killed 11 radicals – including five children – plus it destroyed 61 homes leaving 250 people homeless.
No Philadelphia city officials or police personnel ever faced charges for that bomb-blaze despite an investigative commission calling the children's death "unjustified homicides" and the bombing "unconscionable."
Police brutality from false arrests to fatal shootings is a decades old scourge across America primarily targeting persons of color… an always contentious issue that local, state and federal authorities repeatedly refuse to substantively address.
U.S. civil rights icon Dr. Martin Luther King Jr. blasted the "unspeakable horrors of police brutality" in his seminal 1963 "I Have A Dream" speech.
In its March 2008 report the UN Committee on the Elimination of Racial Discrimination expressed deep concern about "brutality and use of excessive or deadly force by law enforcement against persons belonging o racial, ethnic or national minorities" in the United States.
Earlier this year a New Orleans area police lieutenant pleaded guilty in federal court to conspiring to cover up his fellow officers killing two black men who were crossing a bridge into their predominately white community in search of a place to purchase food during the 2005 Hurricane Katrina catastrophe.
Philadelphia's latest brutality scandal involves a white policeman who shot himself but blamed it on a (phantom) black man triggering a tense massive dragnet that could have produced false arrests and/or fatalities. Authorities inexplicably gave that officer immunity in exchange for his confession despite possessing forensic evidence of his guilt.
Carnation and the McKenna brothers – themselves victims of a form of police brutality – say they want the US Justice Department to investigate their case, examining Philadelphia's Police Department, its civilian authorities and Judge McLaughlin.
The Other Afrik
The Other Afrik is an alternative and multi-faceted information source from Afrik-News' panel of experts. Contributions include : opinions, reviews, essays, satires, research, culture and entertainment news, interviews, news, information, info, opinion, africa, african-american, europe, united states, international, caribbean, america, middle east, black, France, U.K.