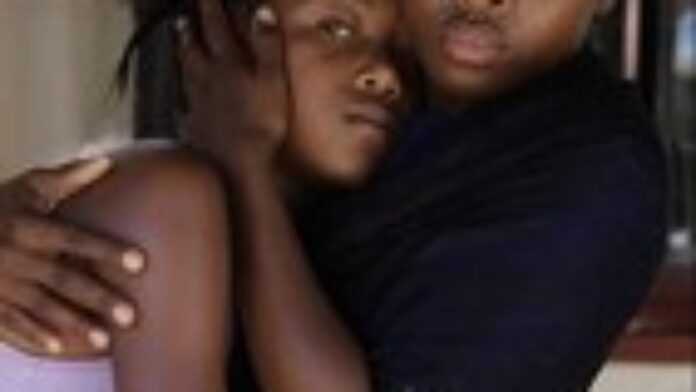 Life, Above All, a feature film by Oliver Schmitz from South Africa competing in the "Un Certain Regard" category at the Cannes Film Festival in France, rubs salt into the wound as it addresses the issue of AIDS in South Africa. Seen as a shameful disease, the wait and see attitude of South African authorities turned it, in addition to the health crisis it posed, into a societal problem that saw increasing numbers of children left in the line of fire. Life, Above All is a poignant testimony on the necessity of the anti-AIDS revolution in South Africa, initiated only a few weeks ago by President Zuma.
This film could have gone unnoticed given that AIDS in South Africa is a question that has often been tackled in film. Life, Above All by Oliver Schmitz, screened Tuesday in the "Un Certain Regard" (A certain outlook) official selection category of the Cannes Film Festival, marks a real breakthrough as it continues to stir emotions.
It is about a family, that of Chanda. Sarah, her baby sister, has only recently passed. The 12 year-old girl is not aware that this death will turn her life upside down. The grim reaper, albeit silent, lurks in the Elandsdoorn Township, near Johannesburg, and her family and best friend, Esther, are in its shadow.
Adapted from Allan Stratton's Chanda's Secrets, Oliver Schmitz's film deals with a taboo subject in South Africa.
Of victims and stupidity
The initial scenes from Life, Above All are mundane: pathos and agreed interpretation. But, the emotional momentum intensifies to fever pitches as the film wears on, emphasizing the painful choices of the main characters as opposed to the reality of their suffering. AIDS becomes an agonizing word on the lips of little Chanda, even at the hospital!
And this permanent denial depicted by the family's "goodhearted" neighbor, Aunt Tafa, whose character is metaphorically symptomatic of a South Africa whose authorities turned a blind eye to the ravages of AIDS. The neighbors should not be given the opportunity to prate. She appeals to Chanda to understand that Sarah, just like her son, is very dead. In fact, Aunt Tafa, like Chanda's mother, is only seeking to protect the girl from shame.
As the clock ticks down, minute by minute, Life, Above All is transformed into a poignant argument about the consequences of the AIDS scourge on families, especially children. Left to fend for themselves, they seek to survive by any means possible. Esther, for example, throws her petite body into prostitution, systematically turning her into one of the plague-stricken elements of the small town. In the God-fearing township of Elandsdoorn, the slightest suspicion is tantamount to rejection.
Oliver Schmitz captures the shame of men and women robbed of their will to effectively fight a disease that continues to annihilate their existence. Their own stupidity deals them the last but fatal blow. A discreet tribute to women who find themselves in the front lines, as is often the case in Africa, Life, Above all serves as an eye into why President Jacob Zuma launched an aggressive anti-AIDS campaign, on April 25. Dedicated to children over 1.5 million AIDS orphans, Oliver Schmitz's film is vital for their survival.
Film: Life, Above All

By: Oliver Schmitz

With: Khomotso Manyak, Lerato Mvelase, Harriet Manamela, Keaobaka Makanyane, Mapaseka Mathebe

Duration: 1h 46

Official Selection: "Un Certain Regard" at Cannes 2010
Aids
Read latest news and features for Aids: disease, HIV, screening, treatment, triple therapy, medicine, south, orphan, family, solidarity.