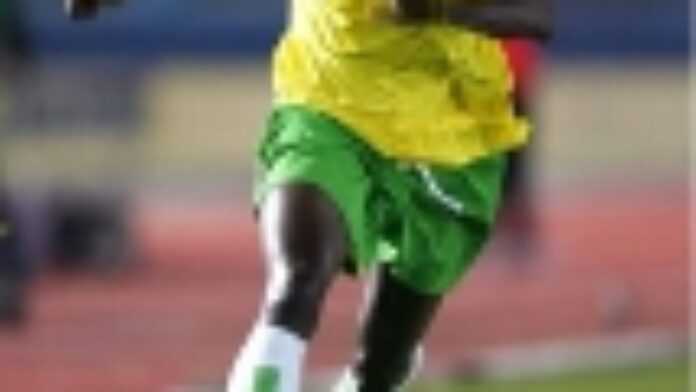 Former Togo International and Manchester City ace, Emmanuel Adebayor has revealed he could overturn his decision not to play for his national team again if the country FA change its policy and have a proper organisation arrangement.
Adebayor quit international football following attack on the Togo team as they drove from the Congo border into Cabinda in Angola where they were due to play in the finals of the African Cup on Nations earlier this year.
Recounting the horror, Ade said their bus had been shot at several times and one of their team manager and their goalkeeper shouting they'd been shot and would need help. "What could we do? Nothing. We were all lying down low on the bus trying to protect ourselves from the coming bullets from the rebels", he said.
The Manchester City striker who is presently a pundit with the BBC team at the ongoing World Cup in South Africa said his decision was actually not because of the attack itself but due to the Togo's FA clandestine approach ahead of their travel to Cabinda.
"I later realised that CAF had handed out air travel arrangements to my FA but refused to let us travel by air for reasons I can't still understand. CAF said they sent tickets to fly to Cabinda where our match was to be played but our sport FA said nothing was sent.
"It was later revealed that tickets were actually sent. I didn't quite understand why they lied. Probably because of money", he said.
The former Arsenal star further said he had put his country first since he's been playing for the past years for his country and realised that there is more to playing for his country that had betrayed him. "For nine years, I have put my country first before everything but now the most important thing for me is my life. I have to put my life first before my country and I have a good family and children that I have to look after", he said.
Manu as he is fondly called in England, whose wife has just given birth to a baby girl, said he was however prepared to change his mind if the Togo FA are ready to take things seriously.
"If the organisation is good and if our government is ready to improve the standard of football and no politics involve, yes I will change my mind. Because I love football and love playing football and also want to give something back."
"At the moment the organisation is not good, if they change their organisation, yes I will change my mind," he said.
United Kingdom
Read latest news and features from United Kingdom : business, politics, culture, life & style, entertainment and sports