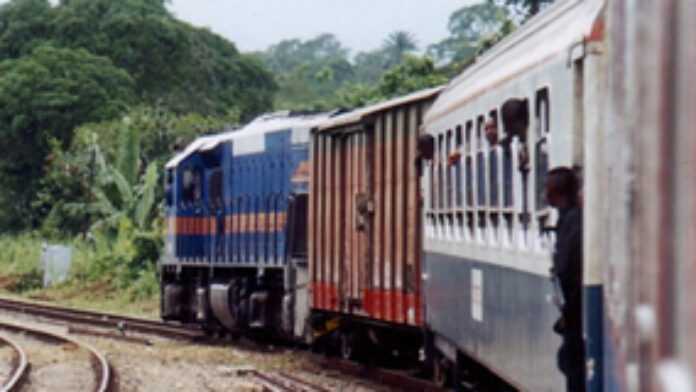 The death toll following a train crash which occurred Monday night in Yanga, 60 km from Pointe-Noire on the Chemin de Fer Congo-Ocean (CFCO), has risen to at least 76. Officials indicate that between 400 and 700 people were injured. Over-speeding and "behavioral problems" have been blamed for the rail disaster.
"There was a grave train accident during the night 60 kms from Pointe Noire," Joseph Saveur El Bez, the country's rail company chief had said Tuesday.
Wednesday, the provisional toll of the train crash that occurred Monday night on the Chemin de Fer Congo-Ocean (CFCO), the main train network that links Brazzaville and Pointe Noire, — the economic and political capitals of Congo, puts the number of injured persons between 400 and 700.
And the initial death toll which was said to be around 60 on Tuesday continues to rise. "This morning, the new toll is 76 dead. The bodies are all at the morgue in Pointe-Noire," an official from the crisis unit is quoted by AFP as saying.
Uncertain causes
But although the cause of the disaster that took place "between the towns of Bilinga and Tchitondi", has not yet been made offcial, the CEO of the Railway company, Joseph Sauveur El Bez makes mention of a "behavioral problem" involving the driver, whilst acknowledging that the scale of the disaster was related to the excessive number of passengers aboard the train.
Surviving passengers say the derailment and plunging of several carriages into a ravine occurred when the driver lost control while trying to negotiate a bend at high speed. The Congolese government has also said in a statement that the accident could have been caused by "excessive speed".
Meanwhile, an active search for victims is underway as many people remain trapped.
A deadly railway
The derailment is said to be the biggest rail disaster in the country. In September 1991, a freight and a passenger train collided in Mvoungouti killing 100 people.
Many lives have been lost since the construction of this railway, which connects the hinterland to the coastal area. Pointe-Noire Congo is home to the only Congolese port. The rail company was established in January 6, 1921, while the railway line was inaugurated on July 10, 1934.
A three-day national mourning from Saturday has been declared by the Congolese government. A state funeral will be held Monday at Pointe Noire.
Congo
Read latest news and features from Congo : business, politics, culture, life & style, entertainment and sports