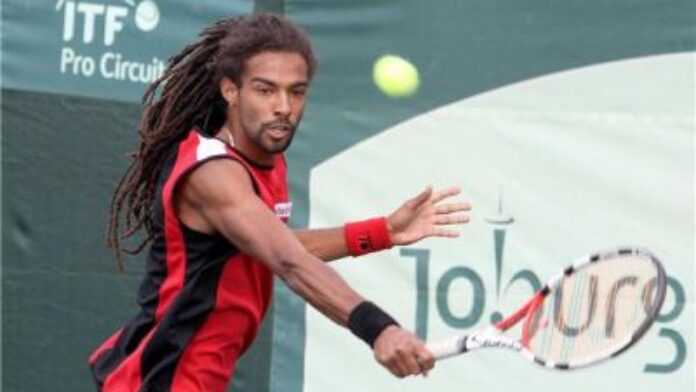 The 25 year old tennis player, Dustin Brown did not go unnoticed at the 2010 Wimbledon championship. His performance and show stopping stage persona could see him joining the UK tennis team, especially for the Davis Cup.
Dustin Brown, 25, is not your regular tennis player. His peculiar fashion sense—dreadlocks and fluorescent shoelaces—is worthy of note.
And his eccentric nature on the tennis court make him a very colorful personality. The guy curses in German during his matches!
He is currently ranked 102nd on the ATP Tour and after playing at Wimbledon, Brown could possibly play for Great Britain at the next Davis Cup.
An enticing British offer
In a sport where Black athletes are few and far between at the professional level, and where players, in general, have squeaky clean images, Dustin Brown looks more like a reggae musician or a male model than a professional tennis player.
Born in Germany to a Jamaican father and a German mother, he spent his childhood in both countries. At the moment, he is ranked number one in Jamaica and number 13 in Germany.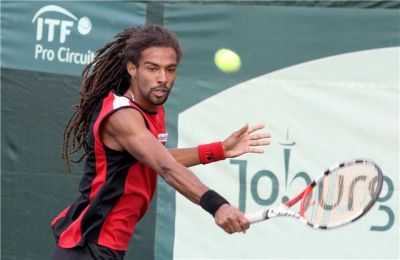 In April, he won the Soweto Masters in South Africa, the next month, the Aegean Tennis Cup in Greece as part of a team, and, surprisingly qualified for the 2010 Wimbledon Championship.
After more than two years on the professional circuit, things are starting to look up for him this year, 2010. And even though he was eliminated in the first round at the Wimbledon games, his colorful appearance left an impression on the English grass courts.
Rough times
But English tennis is going through rough times and is in urgent need of fresh talent, and Dustin Brown is rumoured to be aiming for a spot on the British team as his paternal grandparents are British.
Interviewed on this topic by the Daily Mail, Brown said that he would "be quite pleased to play for Jamaica, but the Jamaican Federation does not provide any assistance—financial, sporting or moral.
"Meanwhile in England, I would be one of the few players, maybe even number one. In Germany though, I am only ranked 13th because there are so many good players."
In short, the part-German part-Jamaican tennis player would not say no to an English offer.
From relative obscurity only yesterday, Dustin Brown is probably the new hope of English tennis.
Let's keep an eye on this young athlete whose physique and energy remind us of one of France's most favorite sportsmen—Yannick Noah.
The Other Afrik
The Other Afrik is an alternative and multi-faceted information source from Afrik-News' panel of experts. Contributions include : opinions, reviews, essays, satires, research, culture and entertainment news, interviews, news, information, info, opinion, africa, african-american, europe, united states, international, caribbean, america, middle east, black, France, U.K.